Tummy Tuck
Offered at our convenient location in Denver, CO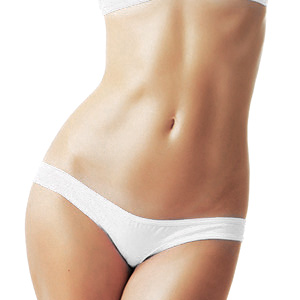 Do you have excess stretched skin that bulges or hangs around your midsection?
Many people, especially mothers, have stretched skin along their abdomens that is a result of pregnancy or rapid weight loss. A tummy tuck will remove this stretched skin and repair the stretched muscles of your abdomen. At the ABS Institute, we are constantly working towards improving the lives of our patients.
What is a Tummy Tuck?
An abdominoplasty, or tummy tuck, is a surgical procedure that removes excess, stretched skin and unwanted fat in the abdomen and tightens the abdominal muscles. This procedure is perfect for mothers and patients who have lost weight in their midsection!
In a tummy tuck surgery, an incision is made between the hips, above the pubic hairline. Another incision will be made around the belly button. Through this opening, the underlying muscles will be accessed. Loose or disconnected muscles will be repaired. Unnecessary tissue will be excised and the remaining skin will be brought together. This procedure will help remove stretch-marked skin and improve the profile of your body.
Before and After Photos
Benefits
An abdominoplasty will drastically improve the way you appear! This surgical treatment helps to redefine the contours of your midsection. You will be impressed by how much a simple tummy tuck will impact the way you look and feel. This cosmetic procedure is perfect for mothers looking to regain their pre-baby bodies or for individuals looking for a trim appearance. Whatever your concern, the ABS surgeons will help you determine if a tummy tuck is your best solution!
Candidates
Men and women who have a sagging, protruding abdomen due to aging, pregnancy, weight loss, or genetics may be the perfect candidate for this surgery! Look through tummy tuck before and after photos on our website to see just what this procedure can accomplish.
Our highly skilled team will assess your health and listen to your body goals to determine if an abdominoplasty is your best solution. If you are interested in a tummy tuck, reach out to our office today.
Personal Consultation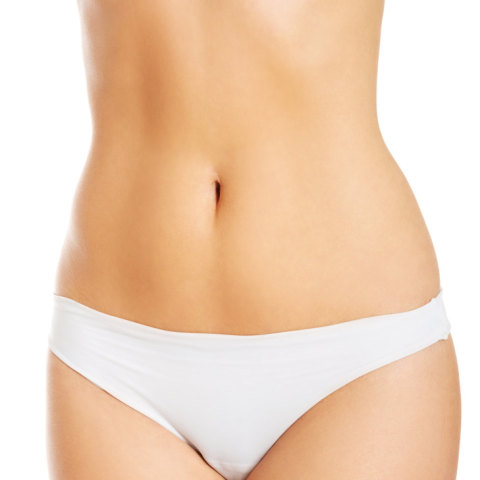 In your private meeting, you will get to meet with one of the ABS Institute's team. They will walk you through the details of an abdominoplasty. They will ask you about your health, whether you have undergone other surgeries, and what your aesthetic goal is. This information will help determine if a tummy tuck is a safe and healthy option for you. An alternate solution may be developed if our staff believes their is a healthier option for you.
If a tummy tuck is pursued, anesthesia options will be discussed, an appointment will be scheduled, and you will be instructed how to prepare for the procedure. We strive to build relationships with each of our patients. A part of a good relationship is being accessible. We encourage you to reach out and call our office if you have any questions about the tummy tuck procedure or recovery. We are here to assist you!
Preparation
Arrange for rides in anticipation of your surgery. You will be on pain medication for a few days after surgery and will need help getting around if you have any pressing engagements. Fill prescriptions and set aside an area of your home where you can recover peacefully.
Smoking habits will need to halt and certain medications and supplements will need to be adjusted.
You will require help as you adjust to movement after surgery. Have a friend or family member stay with you for a day or so to assist you. Twelve hours before your surgery you will need to pause drinking and eating. This fast will help prepare you for surgery! Get a good night's rest and show up to your appointment a few minutes early to help provide a stress-free morning.
Procedure
Anesthesia will be administered alongside sedation. When you are comfortable and resting, an incision will be made along your abdomen. The abdominal muscles will be tightened and repaired. Stretched, loose skin will be removed and reattached to promote a smooth, slim stomach. Incisions will be bandaged and you will be taken to a recovery room where you will be monitored until you wake up.
The whole procedure will take from three to five hours.
Recovery
Following the surgery, you will likely be drowsy and need assistance for a few hours. Rest is a crucial element during your initial recovery. Get plenty of sleep and drink lots of water. Your incisions will be sore and sensitive. Be careful not to bump them or apply pressure. You will need to sleep on your back for a few weeks and keep the area elevated by laying on pillows.
Take your time and focus on resting. Your best results will be accomplished by taking it easy.
Prescribed pain medication will help you remain comfortable and allow you to rest well. Tummy tuck recovery often requires about two weeks off from work. The amount of downtime will vary based on the physical requirements of your job. Strenuous activities will need to be avoided. During this time, follow-up appointment(s) will help our staff determine how well you are healing and if you can return to activities sooner or take more time to rest. Everyone will heal differently and require different amounts of time to recover.
Results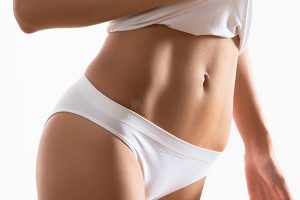 Your tummy tuck results will be noticeable right away and only get better as swelling diminishes. Six weeks after surgery your final results will become noticeable. Many patients experience a boost in confidence! The final results will set in after two to three months and will stick around for years! A tummy tuck is a long-lasting solution and having a consistent, healthy weight will make your results stick around longer.
Complementary Procedures
Liposuction and tummy tuck surgeries are often combined to help our patients receive a more defined outcome. If you are bothered not only by loose skin in your abdomen but also fat deposits, ask about the liposuction techniques we offer. A tummy tuck is only your first step towards a slim appearance, liposuction can help contour your body and enhance your body's natural curves.
Tummy Tuck Cost
The cost of abdominoplasties start at around $14000 and reflect the desired goal of the patient and the amount of correction needed to meet that goal. Tummy tucks are customized procedures that will vary in cost from patient to patient. Search, "tummy tuck prices near me" to get an idea of what people in your area are paying for their procedures. For a more accurate price, call our office and plan a meeting with one of our surgeons. They will break down the costs and discuss your unique tummy tuck procedure in your consultation.
For your best tummy tuck, schedule a private meeting with us at (720) 573-1049, we look forward to hearing from you!
FAQs
Can a tummy tuck be done under local anesthesia?
No. Patients will receive tummy tuck under general anesthesia to guarantee their comfort during the procedure.
Can a mini tummy tuck be done under local anesthesia?
No. General anesthesia will still be necessary.
Can you be awake during tummy tuck?
Yes, but we recommend a form of sedation during surgery. Your surgeon and you will discuss the available forms of sedation and anesthesia to discover the option you are most comfortable with.
What type of anesthesia is used for a tummy tuck?
General anesthesia is used in a tummy tuck. The details of your surgery will be determined in your consultation.
How painful is liposuction under local anesthesia?
Liposuction under local anesthesia is not considered painful. Liposuction is often performed under local anesthesia because it is not as invasive as many other surgeries. Liposuction is performed just under the skin and used to reduce the layer of subcutaneous fat that is so difficult to burn off with exercise and dieting. Liposuction under local anesthesia is a simple solution to body contouring. This procedure is not painful and pain medication can be used afterwards to control any discomfort. If you do experience any discomfort for a long period of time, reach out to our office so we may assist you.
Can you get liposuction under local anesthesia?
Yes. Liposuction is commonly used alongside a local anesthesia. Local anesthesia is a less expensive alternative to general anesthesia and will help your postoperative recovery be more comfortable.

Tumescent liposuction is a great example of lipo surgery used alongside local anesthesia. Tumescent fluid consists of lidocaine and saline and is administered right before lipo surgery. Tumescent fluid will constrict blood vessels and make fat cells more accessible during treatment. The results of using this fluid during surgery are a shorter procedure time and minimal downtime. Local anesthesia and liposuction are a great combination and your consultation will reveal if this is a healthy option for your procedure!
Does the fat come back?
You are born with a certain number of fat cells. Once these fat cells are removed, they don't come back. With healthy diet and exercise, outcomes are long-lasting! Patients who gain 5-10 pounds will not notice a difference, but those who gain more weight will begin to notice a difference because any remaining fat cells can expand in size.
What's the recovery downtime?
Work: 5-7 days
Gym: 3-6 weeks
What can you expect coming out of general anesthesia?
We inject Exparel directly onto your abdominal muscle during your surgery, which is a long-lasting pain medication (72 hours). We also provide oral pain and anti-nausea medications to help with recovery.
Where do I go for my surgery?
Your surgery is performed in a fully accredited, premiere surgery center located in the same building as our office.
What about drains and garments?
You will have 1 drain for 7-10 days and you will not need a garment.
Do tummy tucks come with liposuction?
Yes, our surgeons perform liposuction during tummy tuck procedures.
Can we address my love handles at the same time as my tummy tuck?
No. Unfortunately, for safety purposes, you will need to do that in a separate procedure. We are able to take care of your love handles or any other areas you are displeased with under local anesthesia around 6 weeks after your tummy tuck.
Are there any sutures?
Yes, these sutures are all dissolvable except for two in the belly button that we will remove.