Abdominal Liposuction
Offered at our convenient location in Denver, CO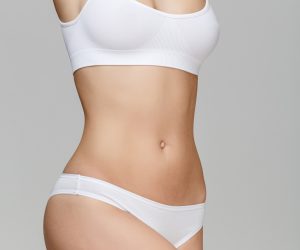 Abdominal liposuction is a procedure that recontours the abdomen to achieve a patient's ideal outcome. It eliminates targeted fat cells completely from the body and sculpts a natural-looking, stunning physique.
Hone Your Toned Tummy
The abdomen defines a person's figure in many ways. Unfortunately, the belly is also one of the top areas for stubborn fat. Diet and exercise can't always help you obtain the flat, sculpted stomach you want. Abdominal liposuction is a safe, long-lasting way to remove this frustrating fat and sculpt your body into the final shape you desire.
The Advanced Body Sculpting (ABS) Institute specializes in procedures that eliminate excess fat and recontour your body into a desired, toned appearance. At the ABS Institute, you receive care from dedicated body contouring artists who possess an intimate understanding of how the structures of the body relate to the perception of beauty and harmony. Our board-certified surgeons tailor every abdominal liposuction to deliver our patient's desired results.
Learn more about how body sculpting can help you with a complimentary consultation today! You can also reach our Denver office by calling (303) 708-8770.
Before and After Photos
What Is Abdominal Liposuction?
Abdominal liposuction is an FDA-approved method of addressing unwanted fat on the mid-section. Liposuction surgery removes fat from the stomach and flanks using a few small incisions. A slim cannula is inserted that gently vacuums out the undesired adipose (fat) deposits. This procedure is highly customizable and can improve the contours of the body.
Benefits
Enhances the shape and contours of the body
Reduces fat deposits when diet and exercise aren't working
Achieves long-lasting results
Improves overall health
Provides motivation to maintain a healthy lifestyle
Boosts self-esteem and body image
Results that can be seen immediately
Balances out any irregularities from aging, life events, or genetics
Is Abdominal Liposuction Right for Me?
If you have flabby, bulging, or pinchable fat on your abdomen or love handles, you are a good candidate for abdominal liposuction. Ideal candidates for abdominal liposuction are those who can maintain a stable weight and are at or near their desired body weight. Eligible candidates for abdominal liposuction should be non-smokers. Prospective patients should be committed to living a healthy lifestyle and reasonable expectations of the outcomes achievable with abdominal liposuction.
If diet and exercise are not delivering the results you want, abdominal liposuction can help you put the finishing touches on your physique.
Your Free Consultation at the ABS Institute
The most successful procedures originate with a meaningful conversation. During your complimentary consultation with our liposculpture experts, we will discuss your aesthetic goals and answer all your questions. It's important for us to understand your motivations and expectations so we can ensure the procedure you select will deliver the results you seek. Open and honest dialogue between physician and patient is proven to lead to the best results.[1]
Follow our blog to stay updated with the latest trends in body contouring.
You will also receive an initial examination and an assessment of your medical history to determine an appropriate body contouring strategy for your needs. At the ABS Institute, our patient's safety and satisfaction come first. If a procedure is not deemed safe for you at this time, we will postpone treatment or make alternative recommendations. If you are a good candidate, we will walk through the steps of a customized treatment plan with you. Our advanced fat reduction techniques deliver smooth, defined abdominal contours, and a sculpted stomach.
If you're ready to find out if abdominal liposuction is right for you, contact our Denver offices at (303) 708-8770. You can also schedule a consultation online.
How to Prepare 
Follow all personalized instructions on taking, pausing, or adjusting medications.
Stop smoking, the earlier the better.
As instructed, avoid taking blood-thinning medication such as aspirin and ibuprofen and herbal supplements, such as ginseng and ginkgo biloba.
Consider purchasing an extra compression garment for your recovery so you can wash and rotate.
Fill your prescriptions before your procedure.
Purchase any supplies you need for your recovery period including pillows, antibiotic soap, and additional bandages and wrappings.
If you bruise easily, look into obtaining an Arnica product to reduce bruising.
Enlist a caregiver to drive you to and from your session and stay with you overnight.
Abdominal Liposuction Options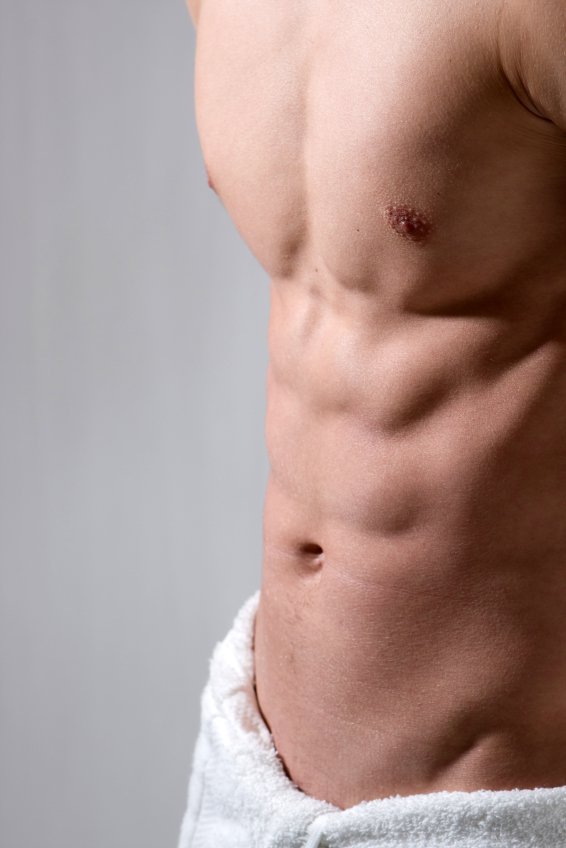 At the ABS Institute, our body sculpting experts have extensive experience in several innovative liposuction techniques. With our advanced liposuction techniques, you can achieve 50% to 100% more fat reduction than with older liposuction methods. Which technique we recommend will depend on what makes the most sense for your body and your personal preferences.
We perform all procedures under local anesthesia using tumescent fluid. Tumescent fluid is a solution of saline that causes the fat cells to swell, making them easier to gently dislodge, and extract from the body. Tumescent fluid also decreases bleeding, making recovery shorter and more comfortable.
We also use unique instruments such as atraumatic cannulas. Atraumatic cannulas are an innovative fat extraction tool that enables high-precision body sculpting results. With these advanced tools, the ABS Institute is able to utilize our in-depth understanding of "dynamic apogee" and anatomical artistry.
Abdominal VASER Liposuction
ABS is one of the nation's top providers of VASER liposuction. VASER stands for vibration amplification of sound energy at resonance. It employs ultrasound waves that help separate the fat deposits from surrounding tissue which leads to improved fat removal. It can also produce some localized skin tightening.
SmartLipo
SmartLipo, also known as laser lipolysis, is a minimally invasive, cost-effective form of liposuction proven to reduce recovery times. SmartLipo is performed with a 1 mm fiber optic laser. The laser will target unwanted fat deposits with light energy to melt abdominal fat for easy removal with the cannula.
SmartLipo has also shown to contract the connective tissue, which results in tighter skin and smoother contours. SmartLipo effectively addresses fat closer to the skin. The laser will cauterize any bleeding, and reduce bruising and recovery time. Due to the fact that SmartLipo puts minimal strain on the body, patients can comfortably receive laser lipolysis on their abdomen under local anesthesia. The use of local anesthesia reduces procedure costs and makes SmartLipo an effective, affordable choice.
Liposculpture
Liposculpture is a more precise fat reduction technique where the body is sculpted and reshaped in line with the ideals of tailored anatomy. Where traditional liposuction practices are often focused simply on removing as much fat as possible, liposculpture offers results that harmonize and enhance your anatomy. Liposculpture is an excellent option for patients who have a small amount of subcutaneous fat on their abdomen. Incisions will be especially small and strategically placed.
What to Expect After Abdominal Liposuction
We monitor all our patients in a special recovery room to make sure you are recovering well. Once you are approved to go home, a friend or family member above the age of 18 will need to drive you home, and stay with you for 24 hours. You can usually return to work in about a week from your session, although this may vary depending on your individual anatomy and type of job. More strenuous activities should be avoided for the first two weeks of your recovery.
Post-Procedure bruising and swelling are common. Temporary numbness in the treated area may also occur. These conditions will dramatically improve within a week of your procedure. Post-procedure swelling will continue to reduce over the first two months after abdominal liposuction. Any discomfort can be controlled with medication. Our staff will discuss approved medication options with you prior to your surgery.
You will receive a compression garment to wear for up to two months following your recovery. This will reduce post-procedure swelling and encourage the body to accept the tightest contours possible.
Sculpted Results
Liposuction continues to grow in popularity because it offers proven results. From 1997 to 2015 the number of liposuctions performed increased by 124%.[2]
You will immediately notice that your stomach is slimmer after abdominal lipo surgery. Your final results will emerge as post-procedure swelling subsides. You will begin to see impressive results by the six-week mark. Within three months, your body will have finished accepting the changes accomplished during your body contouring procedure. You can look forward to appearing more toned and sleek.
Abdominal liposuction will transform your stomach from flab to fab! ABS customizes every liposuction procedure to achieve our patient's preferred outcomes. Whether you are looking for smooth, feminine contours, or a toned, harder abdomen, we can help you accomplish your ideal results.
What Is the Cost of Liposuction in Denver?
The price of your liposuction procedure will depend on the unique details of your case. To get an estimate, your first area of liposuction is priced at $2500. We also offer financing options with CareCredit and Patient Fi. Patients will receive a transparent cost breakdown during their complimentary consultation.
FAQ
How long is the recovery from abdominal liposuction?
Not long! You can return to work within a few days, and to more demanding activities within two weeks. Recovery times can vary based on each individual.
How dangerous is liposuction?
Liposuction is very safe and effective when it is performed by a skilled board-certified surgeon on a healthy qualified patient. If you are concerned about the safety of liposuction, schedule a consultation and we'll walk you through every step so you can put your mind at ease!
References
Tabbal, Geo N., Ahmad, Jamil, Lista, Frank, Rohrich, Rod J. (2013) Advances in Liposuction, Plastic and Reconstructive Surgery Global Open: November 2013 – Volume 1 – Issue 8 – p e75 doi: 10.1097/GOX.0000000000000007
Shannon Wu, Demetrius M. Coombs, Raffi Gurunian. (2020). Liposuction: Concepts, safety, and techniques in body-contouring surgery. Cleveland Clinic Journal of Medicine. Jun 2020, 87 (6) 367-375; DOI: 10.3949/ccjm.87a.19097