Chin Liposuction
Offered at our convenient location in Denver, CO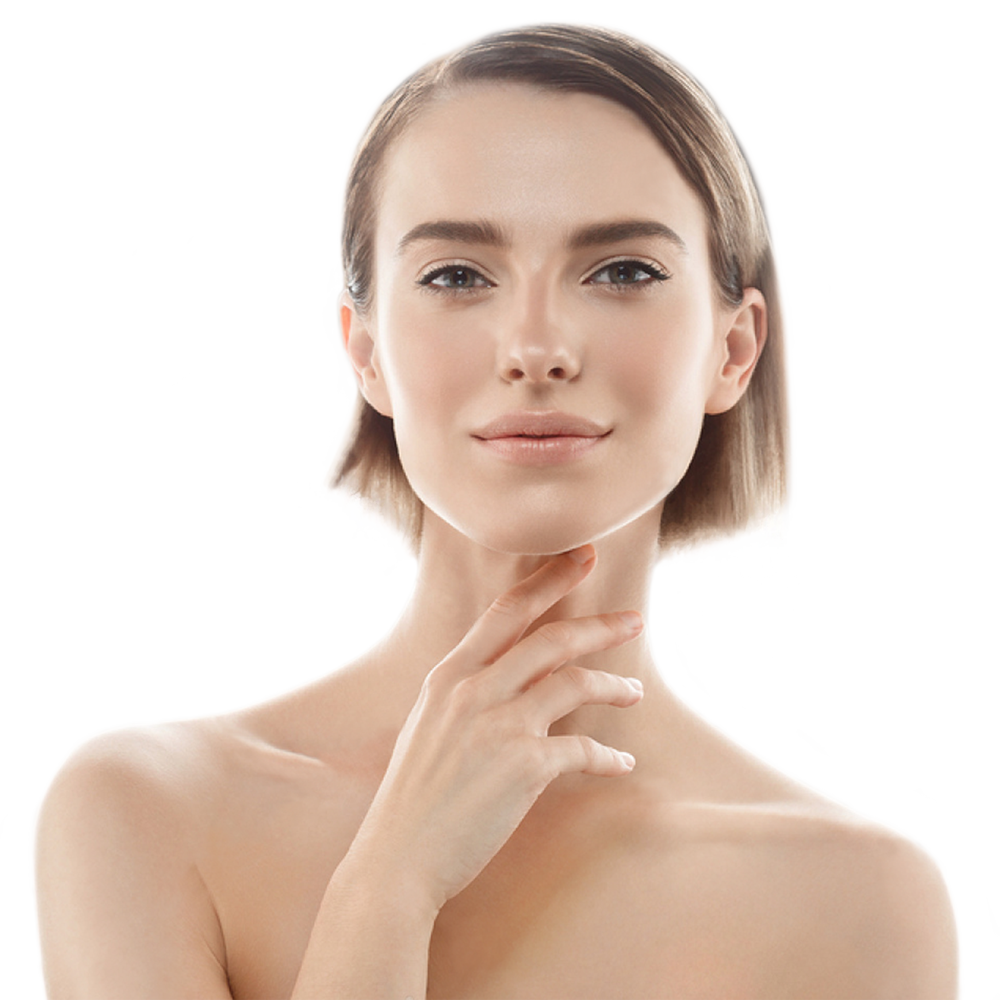 Chin liposuction is a procedure that improves the contours of your lower face. Look and feel your best with help from the ABS Institute Read on to learn about achieving your ideal profile.
Treat Yourself to the Jawline You Always Wanted
When you look in the mirror, are you tired of seeing your double chin staring back? Many people find that as they age, they can't get rid of that dreaded double-chin. Even if you change your diet or exercise frequently, your double-chin may persist. Don't despair. Chin liposuction can help you achieve the jawline you've always desired.
The Advanced Body Sculpting Institute employs the latest liposuction techniques to give you the appearance you deserve at the most affordable price. The ABS Institute maintains a staff of highly trained professionals that assist you through every step of the process. This ensures you receive the best possible experience at a fraction of the cost of other doctors.
Start your journey to the jawline you always wanted at the ABS Institute. To set up your private consultation with our compassionate professionals, call (303) 708-8770 today and one of our professional staff will be delighted to answer any questions.
About Chin Liposuction
If you want to reduce the droopy or puffy appearance of your chin, chin liposuction is a great option. Symmetry and balance are the pillars of an attractive face, and it all rests on a chin that makes you proud. Chin liposuction improves your appearance by extracting the excess fat cells beneath the chin. This remodels the shape of your chin and neck which helps you become a more streamlined version of yourself. [1]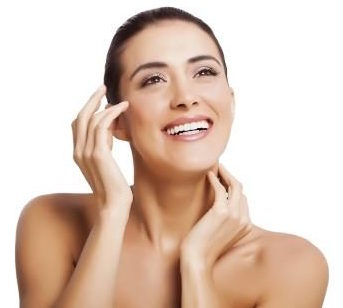 Chin liposuction goes by many names such as neck liposuction. Don't worry, it's the same procedure. The technical term is submental liposuction. Submental liposuction offers recontouring of the entire region underneath your chin by reducing fat cells. This sculpts you a more refined chin and jawline that improves both the profile and frontal views. Whether you are a man or woman, a defined jawline is considered a highly desirable trait for fashion models. Even if you don't aspire for a second career in haute couture, a strong jawline will help you feel more confident without that double-chin. Dermatologic surgeons consider chin liposuction both effective and safe when conducted by experienced professionals like those found at the ABS Institute.[2]
Before and After Photos
Benefits of Chin Liposuction
You'll experience many benefits from chin liposuction that include:
Redefined jawline – Chin liposuction removes the excess fat that diet and exercise can't improve.
More attractive profile – Chin liposuction removes wrinkles and sagging which leads to a more distinguished profile and silhouette.
Minimal scarring – Chin or neck liposuction is a minimally invasive procedure. This means it leaves little scarring. Minor scarring that occurs will be strategically concealed from view.
Candidates for Chin Liposuction
The best candidates for chin liposuction already maintain a healthy diet and engage in regular exercise. Candidates that maintain a stable body weight before chin liposuction tend to see the best results. Ideal candidates will have good elasticity in their skin. This allows their skin to heal effectively and adapt to the new shape of their chin and neck.
If you are overweight or obese, it might be better to postpone chin liposuction until you've already lost weight through a healthy lifestyle. Smart dieting and diligent exercise can reduce or, in some cases, remove the double-chin without the need for chin liposuction. Although, even if you work out and maintain a healthy diet, those stubborn fat cells might still weigh down your chin.
Your Private Consultation with Liposuction Specialists
As specialists in state-of-the-art liposuction and body sculpting techniques, the ABS Institute offers you a more affordable alternative with higher quality than traditional plastic surgeons. Double- board-certified surgeons lead The ABS Institute. The American Board of Surgery bestows their certification while the Board of Plastic Surgery determines certification in the reconstructive field. ABS Institute doctors have also completed residencies at the world-famous Mayo Clinic. 
Check out our stellar reviews to see what previous patients have to say. Call (303) 708-8770 to set up your personal consultation with our chin liposuction specialists today. We love to talk to new patients and answer any questions you might have.
What To Expect During Chin Liposuction
Chin liposuction is an outpatient procedure. The caring staff at the Advanced Body Sculpting Institute will cater to your individual needs. While transformative, chin liposuction typically only takes an hour or less of your time. At the ABS Institute, you benefit from experienced plastic surgeons that use the highly effective technique of VASER liposuction. VASER stands for vibration amplification of sound energy at resonance. VASER liposuction helps sculpt the underlying tissue which makes the chin liposuction process more effective.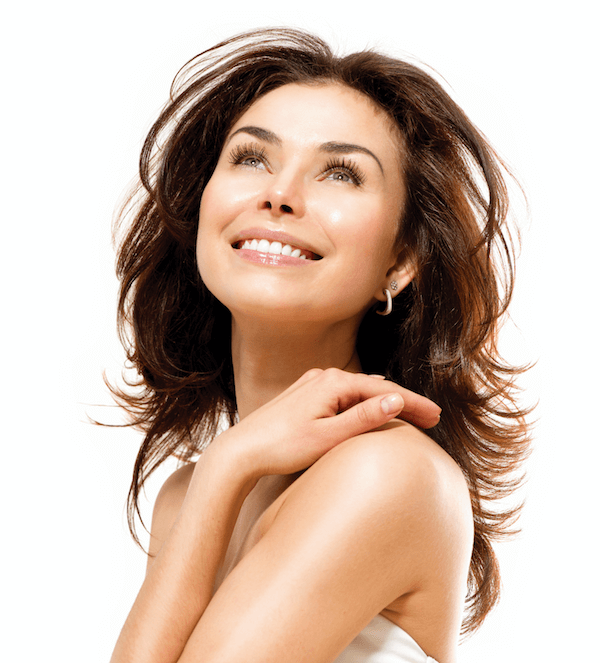 All liposuction uses tiny incisions to insert a cannula or small tube into the area containing fat deposits. The procedure then removes the fat deposits between your skin and muscles by applying gentle suction through the tube. VASER liposuction enhances traditional liposuction techniques by using ultrasound. The sound vibration identifies and separates the fat cells from other tissue, both deep and shallow. The VASER technique allows for more effective removal of fat deposits. Experienced surgeons who conducted liposuction procedures noticed that VASER liposuction is more effective and has fewer complications than earlier ultrasound techniques.[3]
The ABS Institute only uses local anesthesia. This means no IV sedation or general anesthesia. Local anesthesia lowers the overall cost of the process and aids in a swifter recovery.
How Long Does it Take to Recover After Chin Liposuction?
There are several phases to recovery from chin liposuction. You should expect to take 3-5 days off work after chin lipo. Since chin liposuction treats a smaller area than other cosmetic procedures, it requires less downtime. The ABS practice of using local anesthesia assists in shorter recovery times by preventing the fog of general anesthesia. You should refrain from resuming strenuous activities for between four to six weeks to ensure the best results from your chin liposuction. However, you don't want to just lie in bed for a week. Depending on your doctor's instructions, you could get up and enjoy a tranquil walk to help your body recover.
Results of Chin Lipo
You can expect to notice some results immediately after your liposuction procedure. However, the final results of your new, refined jawline won't be complete for a few months. Once your body heals, you can enjoy the results of your remodeled chin will become apparent and you can enjoy greater self-confidence since you no longer have to look at the double-chin in the mirror.
Side-effects of Chin Liposuction
Minor swelling
Bruising
Temporary numbness
Most patients experience minimal side effects from chin liposuction. If you experience any pain from the process, it can be easily remedied using over-the-counter pain medication. Any bruising or swelling that occurs will usually disappear within a week or two. Don't be alarmed if you have swelling or bruises. Minor discomfort is normal for a few days. Apply an ice pack or cool towels to the affected areas to help reduce the swelling. If you experience vomiting, excessive swelling, or a rash around the incisions, contact the ABS Institute immediately and explain your situation.
Additional Procedures
For some patients, the ABS Institute recommends skin tightening treatment after chin liposuction to further enhance the profile and jawline. Skin tightening procedures also use VASER techniques. VASER can be applied directly under the skin which achieves results not obtainable with other techniques. VASER for skin tightening is both safe and highly effective.
How Much Does Chin Liposuction Cost?
The price of chin liposuction varies from doctor to doctor and depends on which specific techniques are used. The ABS Institute focuses solely on body sculpting and liposuction procedures. By maintaining this tight focus, the ABS Institute can offer chin liposuction at more reasonable rates than other plastic surgeons. Visit the pricing page for an up-to-date menu of the current costs of the procedures offered.
FAQ
How long does chin liposuction last?
Typically, chin liposuction lasts for 7-10 years. By using VASER liposuction, the excess fat cells under your chin are removed. The removed fat cells do not return. However, a variety of factors may influence a double-chin. These factors include age, hormones, and weight gain. So, in 7-10 years a patient's skin may naturally begin to sag or put on additional weight. As a result, other fat cells may expand and reduce the effect of chin lipo.
Is chin liposuction safe?
Chin liposuction is one of the most popular procedures performed by cosmetic surgeons in the United States. Surgeons consider it a safe and easy process especially when conducted by experienced medical professionals such as the ABS Institute.
Is chin liposuction painful?
Most patients that undergo chin liposuction procedures experience minimal or no pain. Some patients may experience a small degree of discomfort. Your body has to adjust to the absence of fat deposits. Over-the-counter medication usually resolves any discomfort without the need for stronger medication.
How Should I Sleep After Chin Lipo?
The best position for sleeping after chin lipo is on your back with your head elevated during the first one or two weeks. Try to set up your pillows to cradle your head in a way that minimizes the chances of turning your head. Try to use your whole body to turn for optimal recovery.
References
Bellini, E., Grieco, M. P., & Raposio, E. (2017). A journey through liposuction and liposculpture: Review. Annals of Medicine and Surgery, 24, 53–60. doi: 10.1016/j.amsu.2017.10.024
Venkataram, J. (2008). Tumescent Liposuction: A Review. Journal of Cutaneous and Aesthetic Surgery. Jul-Dec; 1(2): 49–57 doi: 10.4103/0974-2077.44159
Mann, M. W., Palm, M. D., & Sengelmann, R. D. (2008). New Advances in Liposuction Technology. Seminars in Cutaneous Medicine and Surgery, 27(1), 72–82. doi: 10.1016/j.sder.2008.01.005