Thigh Liposuction
Offered at our convenient location in Denver, CO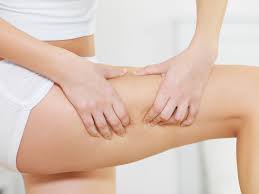 Are you tired of chubby, jiggly thighs with cellulite and dimples? Patients with thicker thighs are often self-conscious of their legs and avoid wearing shorts, swimsuits, skirts, and dresses. At the Advanced Body Sculpting Institute, we believe you should be proud of your body!
Liposuction techniques can simply reduce fat stores in your thighs and with the advancement of technology, some liposuction techniques can tighten your skin as fat is reduced. The result? Thin, smooth thighs!
What is Thigh Liposuction?
Liposuction treatment for the thighs is a minimally-invasive procedure that targets and removes fat deposits. Working out and eating healthy are non-negotiable for achieving your body goals. But even with these practices in place, areas of the body such as your thighs can be notoriously difficult to sculpt.
You'll likely come across a variety of "advanced" workouts or technologies that promise big-time results for body sculpting. But the truth is that there is a reason why liposuction is THE standard for targeting stubborn pockets of fat.
It simply works.
And today's liposuction technologies are delivering ever-better and more natural-looking results for body sculpting. There are various techniques offered at the ABS Institute that will help sculpt your inner and outer thighs.
Before and After Photos
Vaser Lipo – Ultrasound-Assisted Liposuction
Ultrasound-Assisted Liposuction, or UAL, implements ultrasound technology to assist in the removal of fat cells.
The gold-standard of UAL is Vaser Liposuction. Vaser uses one, two, three or five-ring ultrasound probes to emulsify fat cells. The preferred probe is inserted into small incisions and emits ultrasound waves to liquefy fat cells.
Ultrasound-Assisted Lipo technologies like Vaser help to reduce trauma to surrounding tissue, blood vessels, and muscles. This form of lipo penetrates deep into the dermis, allowing for the restructuring of upper and deeper layers of the skin. This will improve the structure of your skin and provide taut results. Ultrasound treatments are known to provide a "shrink wrapping" effect on the skin. Vaser provides precise, consistent results.
Laser-Assisted Liposuction
Laser-assisted Liposuction, or LAL, is an advanced form of liposuction that improves skin quality while reducing stubborn fat stores. SmartLipo is one of the most common forms of laser-assisted liposuction performed.
This advanced form of liposuction emulsifies fat cells and restructures the adipose tissue.
A small laser will be inserted into the treatment area and, with precision, will target stubborn fat deposits. The fat cells will be emulsified and collagen levels will be boosted due to the use of heat. Your fat will be reduced and your skin will be tightened from the procedure.
Tumescent Liposuction
Tumescent liposuction is the industry standard technique for modern liposuction, but it is often combined with other liposuction technologies. Tumescent liposuction refers to a mixture of lidocaine (an anesthetic), saline (a salt water solution), and epinephrine (adrenaline). The tumescent fluid mixture is injected into the treatment area, causing it to swell and become firm. This allows fat extraction to go more smoothly and to provide better results.
Tumescent liposuction boasts less blood loss and downtime than other treatments. The tumescent fluid acts as local anesthesia and allows the patient to stay awake during their procedure. Tumescent liposuction can be combined with ultrasound-assisted liposuction to provide impressive results.
These techniques will be discussed and gone over during your personal consultation with one of ABS' liposuction experts. For sculpted thighs and the sought-after thigh gap, trust the ABS Institute to deliver beautiful, natural results!
How Can Liposuction Improve the Shape of My Thighs?
The main benefit of thigh liposuction is slimmer, toned thighs. You can easily diminish cellulite and irregularities. Liposuction will transform your thighs and help improve your self-image. After thigh liposuction, you will want to show off your legs!
Candidates for Thigh Lipo
Both men and women commonly receive liposuction treatments. If you are self-conscious about your thighs and dislike the way they appear, you may be an ideal candidate for thigh liposuction. Lipo surgery is ideal for adults who are in good, overall health and struggle to reach their body goals exclusively through dieting and exercise.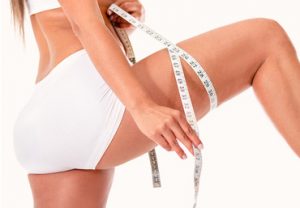 Active men and women sometimes need assistance removing the last bit of fat from areas of their body are good examples of ideal candidates for thigh lipo. Stubborn fat deposits may be resistant to exercise and liposuction may be the only option to achieve the desired outcome. Inner thigh fat can be particularly difficult to diminish with exercise. The ABS team is ready to slim down fat thighs and provide you with the sculpted, attractive thighs you desire.
Personal Consultation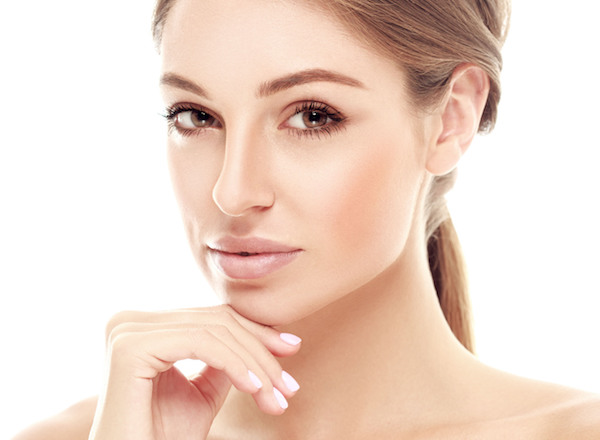 In your private consultation with one of our expert consultants, you will have the opportunity to share your aesthetic goals. They will listen attentively and examine your thighs.
You will be asked about your past procedures, drug allergies, current medication routine, and general health. This information will help our staff understand if a liposuction procedure is healthy for you.
The details of your procedure will be determined and a date chosen for your surgical procedure. We encourage our patients to ask lots of questions about the details of their procedure and healing process. Our goal is to inform our patients and keep them comfortable and excited about their upcoming procedure. Some questions you may want to ask include:
What liposuction technique do you recommend for my thighs?
How long will the recovery take?
Are stitches used and, if so, when will they be removed?
How much time do you suggest I take off from work?
Do you have before-and-after photos of this procedure?
Do any of the photos appear similar to my case?
What can I do to ensure positive, ideal results?
Will I need assistance during my recovery?
These questions will guide you through the consultation and help surface more questions to be answered. If you have any questions that come to you after your consultation please give our office a call so one of our helpful staff members can assist you.
Before you leave, our staff will give you detailed instructions on how to prepare for the liposuction surgery and recovery.
Preparation
To best prepare for your procedure, you will want to follow your ABS surgeon's instructions. We also suggest you coordinate rides and prepare an area at home for yourself to rest. This area should have lots of pillows to help you be comfortable and allow you to rest. Snacks, water, medications, and entertainment should all be within arms reach.
Liposuction provides a quick downtime and you should be able to return to work within a few days. Be sure to pick up necessary items prior to your surgery, such as medications.
On the morning of your appointment, we suggest you wear loose fitting clothes that are comfortable and will not apply pressure to your treatment area.
Best Thigh Liposuction Techniques
The length of your procedure, the technique used and incision placement will all depend on your preferences and what is decided during your personal consultation.
Small incisions will be made along the predetermined area. Through these incisions, fat will be extracted and the treatment area will be sculpted. Once completed, the incisions will be closed and bandages may be placed on them. A compression garment will be placed on your thighs to help them adjust to their new shape.
Recovery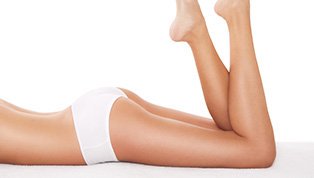 Your thighs will be swollen, bruised and sensitive after the surgery. Prescribed medications are available to help you manage any discomfort. You will need to keep your buttocks/upper thighs elevated for the first couple days to help relieve swelling. Follow-up appointments will keep you healthy and aware of when to return to regular activities. Bandages and other surgical items will be removed during these appointments. You will need to wear the compression garments for a few weeks to control swelling and improve the contour of your thighs.
Results
You will immediately notice an improvement in your thighs. As swelling and bruising decrease, your results will improve. Your final results will be noticeable about three months after the procedure. These results are long-lasting and, with a healthy lifestyle, will last for years!
Complementary Procedures
Liposuction can be performed all over the body and multiple places can be treated in one appointment.
Lipo can reduce fat deposits in the back, breasts, calves, cheeks, love handles, hips, knees, and pubic area. It is common to perform liposuction on two areas of the body in a single surgery. For instance, you can contour your thighs while also improving the definition of your abdomen.
Liposuction for men is also very common. The ABS Institute commonly performs arm liposuction to enhance biceps, chin lipo to restore a strong, defined jawline and abdominal liposuction to enhance the natural six pack. Whatever your concern, liposuction can likely reduce it. In your personal consultation, be sure to discuss your options of receiving liposuction in other problem areas.
Cost of Thigh Liposuction in Denver
At the ABS Institute, we have a personalized approach to each procedure meaning the cost of each liposuction procedure will vary between patients. We strive to customize each treatment to our patient's unique anatomy and specific aesthetic.
If you are interested in learning more about your hand-tailored treatment plan, contact our office today to schedule a consultation at (720) 573-1049!