Liposuction
Offered at our convenient location in Denver, CO
The Advanced Body Sculpting Institute has been advancing technology of body contouring for nearly a decade. They use advanced technology and methods to ensure your cosmetic goals are achieved. Liposuction is a high-quality body sculpting treatment offered at the ABS Institute, in Denver, Colorado. This process re-sculpts the body to produce improved contours.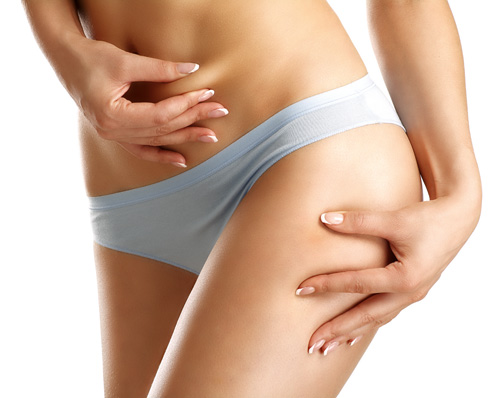 Liposuction has evolved since the 1960s. Liposuction was developed by surgeons in Europe. However the modern liposuction we know today was invented by two Italian gynecologists. A prevalent myth surrounding liposuction candidates is that they are overweight or obese. However, to obtain optimum results, candidates need to be of a healthy weight with firm, elastic skin. Liposuction is performed on patients who struggle with localized fat areas. These individuals are more likely to obtain their healthy weight post-liposuction and their skin is more apt to retain tightness around the treated areas.
The ABS team provides advanced technologies to ensure the best results for their patients. Some of these technologies have been developed by staff members, such as the Vaser 5-Ring Probe. This cannula (a thin hollow tube) was developed to be minimally invasive. The cannula can safely navigate connective tissues, blood vessels, and lymphatics while removing fat. This cannula provides less bruising, less discomfort, faster recovery and noticeable results in a safer manner than other technologies. The expert staff at the ABS Institute strive to provide the Denver, Colorado community with excellent, cutting-edge cosmetic procedures that promote physical and mental benefits.
About
Liposuction is an invasive process that removes fat deposits in problematic areas of the body.
Common areas that receive this treatment are the abdomen, back, breasts, calves, cheeks, hips, inner knees, inner and outer thighs, buttocks, arms, and pubis. This process involves small, discreet incisions where fat is removed from. This process is ideal for patients who struggle with stubborn fat. Liposuction is a diverse procedure that is expertly performed by our qualified doctors to provide noticeable improvements and natural contouring.
At our state-of-the-art office, we offer advanced technologies to counter a patient's problems. One technology is Vaser.
Other than traditional liposuction technology, Vaser is also an approved technology for the harvesting of the patient's own fat for transplantation. This is important, as many of the more recent body sculpting techniques, such as 4D Vaser Hi Def incorporate the patient's own fat into the liposuction procedure, much as a sculptor would move clay around in their sculpting work. This allows our doctors to remove fat and sculpt the patient's body during the same procedure.
Before and After Photos
Candidates
The ideal candidate for a liposuction procedure is:
People with a healthy weight
Skin elasticity
Difficult areas of fat
Often a healthy diet and exercise have no impact on stubborn fat deposits and loose skin. In the patient's personalized procedure, your surgeon will perform a variety of body sculpting techniques to target predetermined areas. If you are interested in the benefits of liposuction, contact our office today to schedule a consultation.
Consultation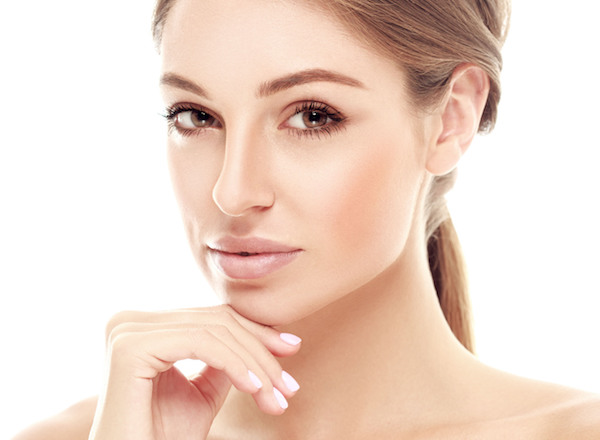 In a personal consultation, you get to discuss your areas of concern, aesthetic goals and expected outcomes from a liposuction procedure. Your expert surgeon will listen and work with you to develop the best cosmetic goal that best fits your unique anatomy.
You will be asked about past medical procedures, medication routine, general health, and drug allergies. This information will help our staff better understand how to best achieve your desired outcome. At the ABS Institute, you are encouraged to ask questions and discuss any concerns you have regarding your treatment. Our staff will strive to inform you about your upcoming procedure and help you leave your appointment feeling confident in your treatment.
Preparation
Two weeks prior to the procedure, patients may be asked to stop smoking, adjust their regular medication routine or stop taking blood thinning medications. These adjustments will help with the body's healing process. You may also be prescribed medications to take before the surgery.
Patients are encouraged to wear comfortable clothes. The patient will also need to arrange for a family member or friend to drive them home. Liposuction is an invasive process and will require a few days of rest and recovery.
Surgical Techniques
Liposuction removes fat by utilizing a cannula and an aspirator (a suction device).
On arrival, you will have your predetermined treatment areas cleaned and marked. Your surgeon will then apply local anesthetic to provide a comfortable experience. Inconspicuous incisions will be made, and your surgeon will gently insert a cannula attached to an aspirator into the incisions. With a gentle back-and-forth movement, they will detach fat and then suction the dislodged fat with the aspirator. Once the treatment is complete, your surgeon will secure the incisions with sutures and apply bandages.
The ABS Institute offers six levels of liposuction to help patients achieve the best outcomes for their unique goal:
Level 1
Developed to address only deep fat pockets that concern patients. These areas include the central abdomen, flanks, buttock, underarms and inner and outer thighs.
Level 2
This is for patients who desire more aggressive fat removal and body shaping than Level 1. To accomplish this, fat is removed from both the deep fat pockets and superficial fat pockets.
Level 3
Liposuction Level 3 is very similar to Level 2 with one unique addition; the inclusion of skin tightening. The skin tightening technique requires a separate level of liposuction sculpting immediately underneath the skin to accomplish a tighter, smoother appearance.
Level 4
Liposuction Level 4 includes everything in Level 3 with the addition of enhanced body contouring. Superficial fat is reshaped to enhance your muscle shape and definition.
Level 5
Liposuction Level 5 includes everything in Level 4 with the addition of fat grafting. 4D Vaser Hi Def Liposuction safely and effectively re-deposits sterilized fat back into your muscular areas through ultrasound guidance. This further enhances the precise size, shape, and definition of your muscles.
Level 6
Liposuction Level 6 incorporates techniques used in Level 1 through Level 5 with the addition of skin excision.
Recovery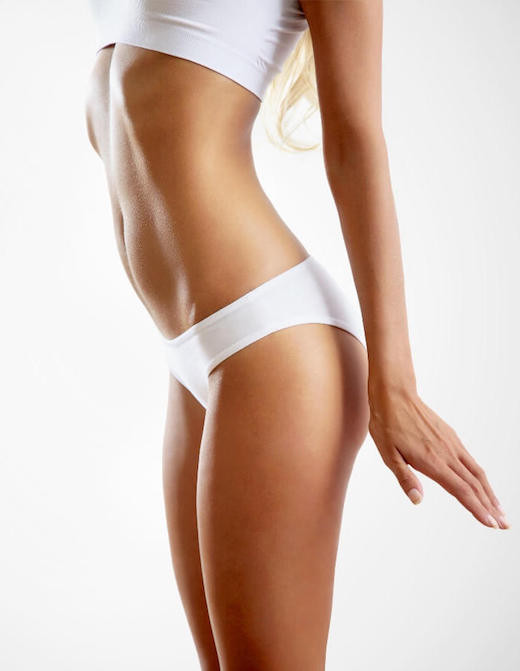 Swelling and bruising are common symptoms of liposuction and will slowly dissipate in the weeks following the procedure. As it does, new contours will become more noticeable. After the procedure, a compression garment (or elastic bandage) will be applied to the treated areas to help control swelling and help the body adjust to the new contours.
Oral medications, like anti inflammatory and pain medication, will be used to ensure a positive healing process. Temporary drains will be placed in incisions to allow the flow of excess blood and fluid. The drains will attach to a receptacle that will collect the fluids. Our helpful staff will inform you of how to empty these.
Specific instructions on how to care for treated areas will be provided by your surgeon. They will also inform you when follow-up appointments should take place. This will allow your doctor to monitor your progress, remove stitches and help with any discomfort. We strive to meet your goals and create a positively impacting experience.
Benefits
Liposuction provides benefits such as:
Reduction of stubborn fat deposits
Long-lasting results
Smoother skin
Liposuction treatment is available to men and women who wish to re-contour their bodies. This procedure is available to adults of all ages. If you are interested in the benefits of liposuction, contact our office today!
Results
Your improved contours will be visible as swelling diminishes.
Results from liposuction are relatively permanent and should be noticeable within one to three months. These contours should remain consistent over time, however maintaining a healthy weight and staying fit will help provide long-lasting results. Follow-up procedures may be necessary to achieve the best results. Many patients experience boosted confidence and improved body-image after this procedure.
Complementary Procedures
Patients often combine their liposuction surgery with a complementary procedure that will improve their new contours. A fat transfer is one of the most common procedures combined with liposuction. The fat removed during liposuction can be washed and processed for re-injection back into the body to enhance areas such as the breasts and buttocks. The fat can also be used to smooth out wrinkles in the face. This procedure can be done at the time of liposuction. This procedure enhances the effects of a liposuction procedure.
Pricing