Hips and Waist Liposuction
Offered at our convenient location in Denver, CO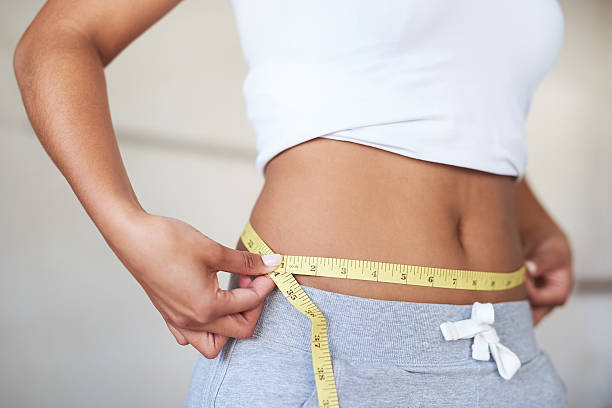 Hips liposuction is for those in the know about the latest achievements in affordable fat reduction. As liposuction technology has advanced, its costs have receded, so you can break out those vintage hip huggers once more.
ABS Institute is hip to all the biggest breakthroughs in body contouring. You can stay equally informed by reading our blog.
The Hips Don't Lie and Neither Do We
It's no lie that stubborn pockets of obstinate fat can be a real nuisance for those seeking a better body through diet and exercise. The "hips" actually include several overlapping areas where fat tends to gather, including the belly, flanks, thighs and even parts of the lower back.[1] We all know how difficult it is to trim down our waistlines, even with a strict diet and rigorous exercise. Liposuction at the hips can help patients reduce dress and pant sizes.
Can Liposuction Give You a Smaller Waist?
Don't "waist" time wondering what a slimmer you might look like. Liposuction will permanently remove fat cells from your problem areas. By carefully carving out your ideal waistline from your midsection, your Advanced Body Sculpting (ABS) Institute liposuction surgeon will craft the hourglass figure you desire. By eating right and staying active, you'll be able to keep the fat off and enjoy your curvy, slimmer body for years to come.
Schedule a complimentary consultation at ABS Institute in Denver, Colorado, to learn more about waist and hips liposuction. We can help sculpt your ideal silhouette with the latest liposuction tools and techniques. Call (303) 708-8770 to learn more.
Benefits
The benefits of waist and hip liposuction can be seen throughout the body. At ABS Institute, we believe in an artistic approach to plastic surgery, in which results aim to restore balance in your overall anatomy, rather than merely making a single feature bigger or better. Your hips and waist are at the fulcrum of your body's aesthetic architecture. We will leverage the newest developments in liposuction to trim down your midsection and encourage symmetry.
Does Skin Tighten After VASER Liposuction?
Yes. ABS Institute is among the Rocky Mountain regions leading practitioners of VASER Liposuction. VASER stands for vibration amplification of sound energy at resonance.[2] It is a significant advancement over traditional liposuction because it includes a sonic vibrational emitter on its cannula to assist with aspiration. The resonant vibrations also have a tightening effect on the skin. They stimulate collagen growth, which provides a supple structure to loose, lax skin.
Who Is an Ideal Candidate for Hip and Waist Liposculpture?
Your strict diet and rigorous workout routine have taken you this far. Are you ready to go a little farther? At ABS Institute, we employ the most technologically advanced and artistically sound liposuction techniques to shape and sculpt our patients' figures. Best of all, our competitive pricing puts the most amazing liposuction technologies in the industry well within your reach. More people can now qualify for our safe, simple body contouring surgeries than ever before. And ABS Institute brings liposuction to the people with our transparent, value-based pricing. Our procedures will not be cost-prohibitive to the men and women in our Denver community.
Your Free Consultation at ABS Institute
When it is time to cross the threshold from mere planning to decisive action, our helpful and knowledgeable ABS Institute staff awaits to escort you on the path of your transformation journey. We will become acquainted with the details of your case while we qualify you for waist and hips liposuction (or an appropriately analogous procedure). Come prepared with questions and be ready to tell your story. We want to help you achieve the slinky silhouette you've been seeking with our abundant array of body contouring services. Our reams of radiant reviews from satisfied patients are a rewarding reminder of all the lives we've changed. You could be next!
Your consultation is free. Contact us to take the first step. Call (303) 708-8770 to get the conversation started.
Preparation & Procedure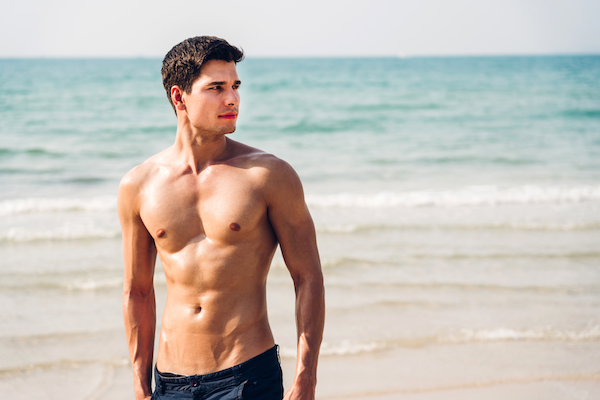 Your customized body contouring treatment plan will be tailor-made by the ABS Institute to sculpt your hips and waist. We will stimulate symmetry in your silhouette and bring aesthetic balance to your bearing.[3] The length of surgery will range from two to four hours. Liposuction is performed as an outpatient procedure. Once your surgery is complete, you will be released to return home to begin your recovery.
You may receive a compression garment following your liposuction. Wear your compression garment as you are advised to ensure a quick recovery and wonderful results.
Recovery & Results
Once you have obtained your radiant results, be wary. If you do not maintain a healthy lifestyle, weight and mass can return to your hips and waist. You may find it easier to keep weight off after your liposuction.[4] Liposuction physically removes fat cells from the target area. Once these fat cells are removed, they cannot come back. However, if you eat in excess or succumb to a sedentary lifestyle, all of your remaining fat cells will get a little bigger. While this slight weight gain can diminish results, the overall improved body shape provided by the liposuction procedure will still be visible because the treated areas will naturally have less fat cells compared to surrounding areas.
You will notice some results on the very day of your surgery. This is only the beginning.
Your body contours will continue to improve throughout your recovery. You will experience the most acute discomfort for the first week or two. During this time, you will likely notice a significant reduction in pain and soreness. Most people can return to work after one week.
After one month, your pain and soreness should significantly recede. You may still see swelling, but this is normal. Swelling can take months to completely subside. At this point, you will likely begin to see visible results as well.
How Much Is Hip and Waist Liposuction in Denver?
Advanced Body Sculpting Institute is a unique enterprise. You might notice that some plastic surgery practices try to hide their costs as if their procedures' prices were occult knowledge that only the elite may possess. But, at ABS Institute, you won't have to solve some secret code etched into an arcane alcove of the Denver Airport just to see what our services cost! Your transparent pricing page helpfully lists our competitive costs so you can order up your waist and hip liposuction as confidently as you would a hot dog and beer at Miller Park. We'll bet you won't find a better price elsewhere.
Add on to your savings by actively seeking our frequent specials and promotions. Many patients take advantage of our financing opportunities so they can manage their aesthetic expense in a way that works best for them.
FAQ
Are flanks and hips the same?
The hips and waist include several areas where fat "loves" to gather, including the love handles, or flanks, which sit high on the hips and to the rear of your waist. However you define it, this area is particularly difficult to trim down "the old fashioned way," through diet and exercise. Even people with very little belly fat may still store a significant number of fat cells in their flanks. Cosmetic body contouring surgery like liposuction is a safe and effective way to sculpt your midsection the way you see fit.  
Does fat come back after liposuction for the hips?
The liposuction procedure involves fat removal. In a process called "aspiration," fat cells are physically lifted up and out of the target area along the vacuum suction streams within the probing cannula. With fewer fat cells, the fat in your treatment area is forever lessened. Fat cells can't come back after they're gone. This fascinating fact does not negate the future potential for weight gain, however. Your remaining fat cells will certainly swell with excess fat if you should lapse into an unhealthy lifestyle. For this reason, part of your transformation journey depends solely on you. Your doctor helps you get rid of unsightly fat bulges, but after that, you must commit yourself to maintain your amazing results. There is some good news, though. Many liposuction patients report that keeping trim and healthy is markedly easier after their body contouring procedure. With fewer fat cells, there may apparently be some benefit to the body's metabolism. Undoubtedly, many liposuction recipients can be encouraged by their outstanding outcomes. Trim new contours are all the inspiration that some people need to commit to preserving their results. 
References