Emsculpt – Build Muscle and Reduce Fat
Offered at our convenient location in Denver, CO
Do you struggle reducing fat deposits along your abs through diet and exercise? Or perhaps, no matter how many squats you perform, you cannot achieve your ideal lifted, toned buttocks. These areas can prove difficult to improve. Emsculpt is a new, cutting-edge technology that concurrently burns fat cells and strengthens muscles.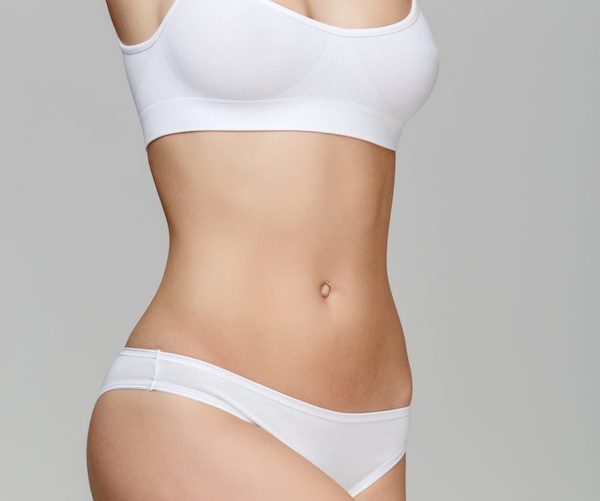 The Advanced Body Sculpting Institute is pleased to offer Emsculpt, the world's one-and-only dual-action fat reducing and muscle building treatment. Now you can quickly achieve your desired appearance with this quick, non-invasive treatment!
The ABS team prides themselves on practicing and expanding their knowledge of advanced body shaping techniques. At ABS you will be treated as one of the family as we strive to build a relationship with you. This personalized approach helps our entire team to better understand your goals and help make you feel comfortable and confident in your procedures. Our focus on cutting-edge technology provides safe, healthy, comfortable environments for our patients.
At the ABS Institute, you know you will be presented with the latest technology to help you achieve fast results with limited downtime in comparison to traditional techniques.
Before and After Photos
How Does Emsculpt Work?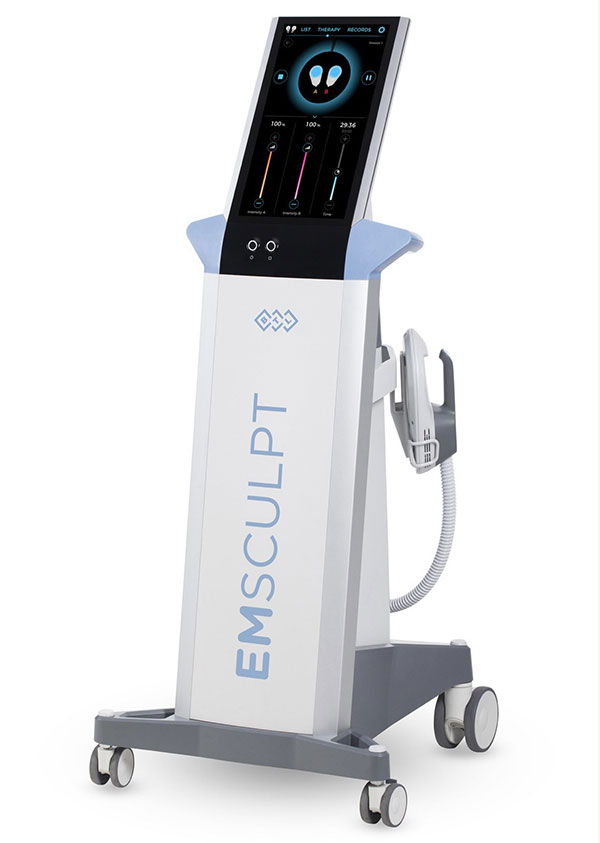 Emsculpt does not require any incisions, needles or exercise. This treatment works by breaking down fat that covers your natural muscle definition, while simultaneously building muscle. The result a slimmer, sculpted abdomen and more toned, muscular buttock.
Emsculpt is used to build the muscles of the abdomen and buttocks, while effectively providing you with tighter, smoother skin. This technology is FDA-cleared and quickly promotes transformational results after three to four treatments. Emsculpt uses non-invasive, non-surgical HIFEM technology that triggers supramaximal muscle contractions.
In clinical studies, patients were shown to have up to a 20% reduction in targeted fat deposits in the abdomen and a 15% increase in the local muscle mass of the abdomen and buttocks. You can quickly achieve a slim waist and toned rounded buttocks!
HIFEM
HIFEM technology is the first technology of its kind and allows Emsculpt procedures to be so successful. HIFEM stands for High-Intensity Focused ElectroMagnetic field. This system contracts large muscle groups and allows for "supramaximal muscle contractions" as well as "supramaximal lipolysis".
Supramaximal Muscle Contractions
Supramaximal muscle contractions activated by HIFEM technology are similar to the contractions our muscles perform during regular exercise. The difference is that the HIFEM technique causes these contractions to occur at a faster clip, and at a higher intensity.
One abdominal Emsculpt treatment session is nearly on par with performing 20,000 crunches in thirty minutes.
The speed and intensity of these muscle contractions are not possible through normal exercise. The magnetic fields send electrical currents into the muscle tissue that cause the muscles to contract. These contractions are more intense and fast than contractions we can achieve ourselves. This treatment is revolutionary because it causes persistent, optimized muscle action for thirty minutes. This results in the strengthening of the muscle fibers to promote toning and fat reduction.
Supramaximal Lipolysis
The HIFEM technology induces supramaximal lipolysis. Supramaximal lipolysis is a reaction that occurs when your brain receives signals that intense muscle activity is taking place within your body. In the case of an Emsculpt procedure, this muscle activity would be the supramaximal muscle contractions. Your brain sends signals to your body to rapidly break down fatty acids, thus causing fat tissue to be broken down quickly to help energize your muscles.
HIFEM technology causes these two effects to drastically shape and strengthen your treated areas. If defined abs and perky buttocks are proving to be elusive, it may be time to consider Emsculpt.
The Benefits of Emsculpt
An Emsculpt procedure will not disrupt your everyday schedule nor does it require healing time.
A single treatment session can be fully performed in thirty-minute sessions. No incisions, anesthesia or injections are required. Emsculpt is not invasive so you will show up, be treated, and return to your regular activities. Emsculpt is fast and convenient, perfect for any lifestyle!
Though there are a number of non-surgical and minimally-invasive options to reduce our stubborn fat deposits, there are none like Emsculpt. CoolSculpting, liposuction and ultrasound treatments deliver great results, however, Emsculpt is the first non-invasive treatment to produce both muscle growth and fat reduction! With Emsculpt, you can enjoy a more defined abdomen and fuller, lifted buttocks. This is an excellent alternative to invasive procedures as it sculpts your abs and slims you down!
Candidates
If you are an adult male or female in good, overall health with the aim of a sculpted abdomen and firmer buttocks, Emsculpt is perfect for you. This procedure is an excellent non-invasive alternative for those who have naturally leaner bodies or low-fat ratio. Emsculpt treatments will help you achieve ideal muscle definition. This treatment is also an ideal choice for those who are not interested in extensive surgery such as the Brazilian butt lift.
Top Denver Body Sculpting Experts at ABS Institute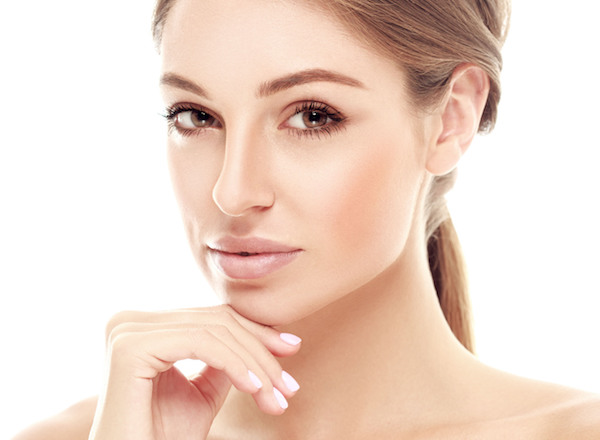 In your personal consultation, you will get the opportunity to share your aesthetic goals with a highly qualified member of our ABS team. You will discuss why you are interested in Emculpt and how this procedure will help you obtain your ideal figure. We will listen carefully and suggest the best techniques and number of treatments that will produce your best results.
We will examine the areas you are concerned about to determine if Emsculpt is your best option. Your health and safety are very important to us at the ABS Institute. The clinical team will ask you about your general health, allergies, and past surgeries. This information will help them understand if the Emsculpt treatment is best for your health.
We always encourage our patients to ask lots of questions and recommend you write them down and bring them with you to your consultation. We will answer your questions and help you understand the procedure, potential risks and the expected outcome of an Emsculpt procedure.
At the ABS Institute, we strive to inform our patients and help them feel confident in their upcoming treatments. We want you to look forward to your transformational, personalized treatment!
Procedure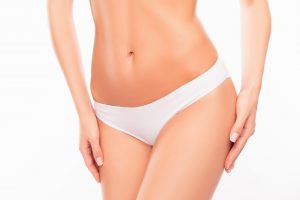 Emsculpt treatments are performed in our state-of-the-art center. Each session is painless and non-surgical, meaning there is no need for anesthesia. You will be up on your feet as soon as your treatment is completed, which typically takes as little as half an hour. Usually, a course of treatment may involve four sessions spaced at least three days apart. This course of treatment has been shown to deliver the best, consistent results.
When you arrive for your treatment, you'll need to adjust your clothing to ensure the applicators have appropriate levels of contact with the area to be treated. Emsculpt applicators are placed on the area to be treated, the abdomen requiring one or two applicators and the buttocks requiring two.
The intensity and duration of the treatment session can be customized according to the appropriate level based on your goals.
Once the applicators are placed on the treatment area and activated, they produce high-intensity focused electromagnetic energy that contract muscle groups. On average, the muscles will contract 20,000 times per session!
This volume and intensity of contraction will increase muscle fibers, increase muscle size and stimulate the rapid breakdown of fatty tissues. Your body will break these fat cells down and expel them from your body. When your treatment is complete the applicators will be removed and you can return to your day.
Recovery & Results
Once your session is complete you will experience no pain and be able to enjoy your day as you normally would. Your muscles may be tired or sore, similar to an intense workout. Stretching, massage and rest will resolve the soreness within a few days. Patients often see their most profound levels of improvement after the third or fourth session. Your results will continue to improve over the next few weeks, with final results showing around 2 months later. Patients can expect to experience a 19% fat reduction and an increase of 16% in their muscle size.
The recommended number of procedures is four. However, if you are seeking a higher level of improvement, more Emsculpt sessions can be performed. ABS will work with you to create a treatment plan that addresses your concerns and achieves your cosmetic goals.
Future weight gain can impact the results of treatment, but many patients are encouraged by their treatment results and go on to develop additional healthy routines. Emsculpt helps you achieve your ideal muscle definition and contour, it is up to you to maintain them. For consistent results, you will want to work out regularly and build off the significant improvements an Emsculpt treatment will create.
Price of Emsculpt Treatment Near Me?
At the ABS Institute, we offer a state-of-the-art office that is furnished with cutting-edge technologies. Providing knowledgeable, personalized service and beautiful results are the primary goals of everyone at the ABS Institute.
Emsculpt treatments include no-downtime, no recorded risks and incredible results in just a short period of time. Emsculpt treatment costs $3,000 for four sessions, but customized packages are available.
If you are interested in Emsculpt and want to learn more about how it will transform your body, schedule a consultation today at (720) 573-1049!