Love Handles Liposuction
Offered at our convenient location in Denver, CO
Love handles liposuction is a procedure to sculpt the flanks and remove embarrassing fat bulges from around the hips. Unsightly fat pockets "love" to hang on to our love handles, but love handles liposuction directly targets these areas with body contouring brilliance. At ABS Institute, we are guided by the higher principles of Artistic Anatomy and Plastic Surgery. You can read our blog to get inside our heads and learn more about all we can do to help you have a more beautiful body!
Flank Embarrassing Bulges Where They "Love" to Hang Out
Love handles liposuction targets the area of the flanks. The flanks are frequently and affectionately referred to as "love handles," but if you are battling stubborn and intractable fat in the area around your hips, there is nothing lovely about them! Many people struggle to get a handle on their love handles situation, but the unflattering fat bulges may remain even after massive weight loss.[1] Safe and affordable love handles liposuction at Advanced Body Sculpting (ABS) Institute is the answer.
What Causes Love Handles?
Some people are just genetically predisposed to develop love handles at some point in their life. For many others, life events may be a contributing factor. Aging, pregnancy and other hormonal changes are all known to increase the likelihood of love handles. Since we cannot control many of those causes of love handles, liposuction at ABS Institute provides an elegant solution.
We want to help people in the Denver area look and feel their best. Safe and affordable love handles liposuction will improve the contours of your life. Schedule a free consultation to learn more. Call (303) 708-8770 speak directly with one of our helpful ABS Institute staff.
Benefits
Completely custom results
Long-lasting outcomes
Sleek, smooth contours
Produces a pleasing, winnowing figure
Clothes fit fabulously
Soaring self-confidence
Candidates
Since love handles liposuction is both safe and effective, there is a broad patient pool of qualified candidates in Denver, Colorado, and its surrounding areas. Add to that ABS Institute's highly competitive pricing and you may just wonder why you haven't considered love handles liposuction before!
Many weight loss success stories share an all-too-common post-transformational struggle. Stubborn pockets of fat cling to existence at the love handles.[2] After having accomplished so much, some patients finally surrender to obstinate bulges at the flanks and merely accept them as an immovable, immutable fact of life. But at ABS Institute, we prefer action over acceptance.
Ideal candidates for love handle liposuction are men and women in overall good health who have positive but realistic expectations of the capabilities of liposuction. Ideal candidates should be non-smokers who have a healthy skin tone.
Your Confidential Consultation at ABS Institute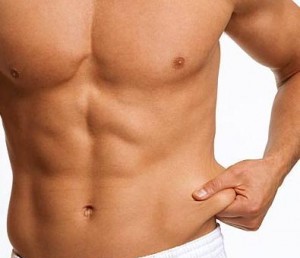 Your consultation with an ABS Institute body contouring expert is free. So, what have you got to lose besides those loathsome love handles hanging from your flanks? Come see if you qualify for one of our transformational procedures. Liposuction is safer, more effective (and cheaper!) than it's ever been. Our ABS staff will update your notions of this remarkable medical science while we perform a perfunctory physical exam and intake interview.
If you qualify for love handles liposuction, we will plot a course to your surgery day. But the first step on your transformation journey begins today when you call (303) 708-8770 to speak with one of our talented telephone receptionists. Contact us to get your free consultation schedule and punch your ticket to a trimmer tomorrow!
Preparation & Procedure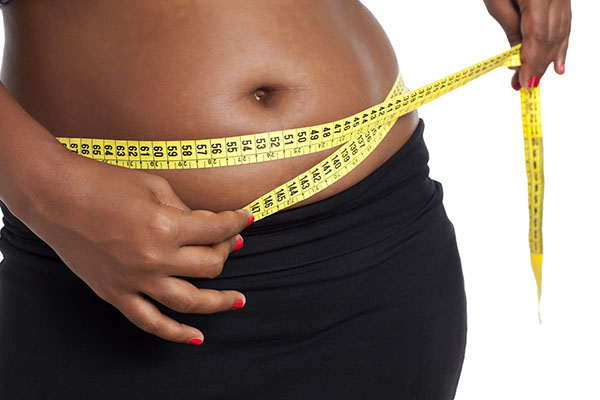 Love handles liposuction is a safe and simple outpatient procedure with minimum downtime and maximum benefits. Still, surgery is like a camping trip—every Coloradan who loves the outdoors knows that what you fail to prepare, you prepare to fail. So, pick-up any prescribed medications well ahead of your surgery date, if possible. Be sure to excuse yourself from any conflicting responsibilities and take at least a couple of days off from work. If you work a physically demanding job, you might consider taking a bit more time to recover. Arrange for a close friend or family member to pick you up from Advanced Body Sculpting Institute after your love handles liposuction procedure.
ABS Institute leads the Rockies region in the latest tools and Liposuction Techniques. We may employ any number of them to get your results just right.
SmartLipo
SmartLipo improves upon traditional liposuction by adding an extra, emulsifying step to fat aspiration. Your attending medical technician will activate a tiny and precise laser mounted on the SmartLipo cannula and probes and explores under the skin of your target area. The laser's spray of focused photons melts buttery clumps of adipose tissue. The viscous fat is more easily removed and far easier on your body. SmartLipo ingeniously avoids much of the swelling and bruising that may complicate more antiquated approaches to liposuction.
VASER Liposuction
Similar to SmartLipo, VASER Liposuction is the valedictorian of body contouring. It's in a class all by itself. VASER's enhanced cannula includes a sonic pulse emitter.[3] It may sound like science fiction but it is the cutting edge of Liposuction Technology that is just a part of our daily operations at ABS Institute in Denver, Colorado. VASER Liposuction optimizes fat breakdown with ultrasound technology. The VASER probe emits ultrasound waves, which allows the fat cells to emulsify in the tumescent fluid, thereby optimizing safe fat elimination.
Recovery & Results
With the most advanced liposuction techniques and technologies at our disposal, your recovery will be brief and your results will be resplendent.[4] To optimize your outcomes, please faithfully follow your customized recovery guidelines provided by ABS Institute.
What Can You Not Do After Liposuction?
Avoid blood-thinning medications
Abstain from vigorous activity
Steer clear of baths and showers until your bandages have been removed
Does the Fat Come Back After Lipo?
Liposuction is a permanent reduction in the number of fat cells in a target area. Once these fat cells are removed, they cannot come back. Future weight gain is perfectly possible, however. While you may find it easier to keep the extra pounds off after liposuction, your fat cells will still swell if you are consuming an excess of calories. Preserve your results by committing to a healthy lifestyle after your love handles liposuction.
How Much Does Love Handle Liposuction Cost in Denver?
At Advanced Body Sculpting Institute, our fair and transparent pricing is on radiant display for all who are curious. Our pricing page is part of our proud declaration to present the people of Denver with premium aesthetic services for the best rates in town. Skim our menu and then click on over to the specials page where we regularly post new deals and promotions. Cost should not come between you and our goals. So make a plan to achieve those goals by investigating our financing options at ABS Institute.
Your free consultation at ABS Institute is just a phone call away. Contact us to get the conversation started. Call (303) 708-8770 and one of our helpful representatives shall guide you on your first steps. Life is better without love handles!
FAQ
How do I get rid of my love handles?
Stubborn love handles may be more difficult to eliminate than other kinds of fat. That's why many people consider love handles liposuction to smooth and contour their bulging flanks and waist. SmartLipo is a great tool for the reduction of love handles. The laser liquefies the fat before the liposuction removes it. This leads to a smoother result.
How long after lipo can you see results?
Some of liposuction's results are immediately observable. As soon as the procedure is finished and you have been released to go home, it will be difficult not to notice the smoother, contoured target areas from which your excess fat was gently and permanently removed. You may be instructed to wear a compression garment to help reduce swelling and promote healing. Swelling usually starts to go down by the end of the first week. Your results will continue to blossom as the swelling recedes.  
How can I help promote healing and good results after liposuction?
Follow your physician's aftercare instructions with fidelity if you wish your recovery to produce the safest, most stunning results. It is the goal of every surgery to lead into a quick and carefree recovery, without complications. Your smooth and flawless results are contingent upon the care you take immediately after your procedure. So, be sure to promote good healing. Avoid strenuous activity and wear your compression garment as directed.
References