Calves Liposuction
Offered at our convenient location in Denver, CO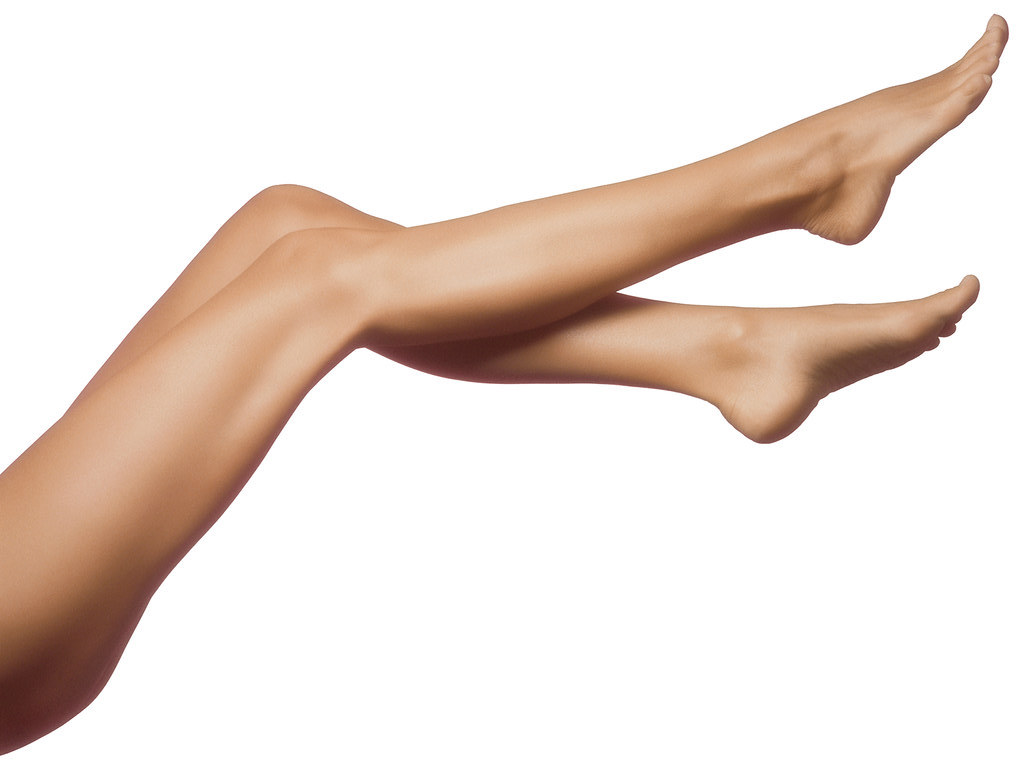 Plenty of individuals want shapely, attractive legs.
Diet and exercise are important steps in achieving your ideal self, but sometimes they are not enough. The calves are notoriously difficult areas to trim and tone, no matter how hard you work out. If you need help slimming down your calf region, consider a liposuction procedure with Advanced Body Sculpting (ABS) Institute.
Conveniently located in Denver, Colorado, the ABS Institute can remove unwanted fat deposits from your calves. By reducing the width of your calf area, we will create pleasing contours for your legs. Book your consultation with one of our helpful team members and begin your journey to aesthetic improvement!
About Liposuction for Calves
We rely on our fat stores for energy and warmth. When you "burn" calories, you are drawing upon the energy in your fat cells to fuel your movement. However, some fat deposits are extremely difficult to shed. A liposuction treatment can provide the support you need to supplement your healthy lifestyle.
When a person reaches adolescence, they maintain a constant number of fat cells. These cells can grow in size when we gain weight or shrink due to weight loss, but the total number of cells remains stable. Liposuction actually removes certain fat cells, decreasing their numbers. If you have unsightly bulges on or around your calves, then Advanced Body Sculpting can address your concerns with a safe, minimally invasive liposuction solution.
Vaser Liposuction for Calves
Traditional liposuction procedures use tumescent liquid to soften and loosen your unwanted fat. A thin vacuum tube called a cannula is inserted through a small incision. This cannula delivers the tumescent liquid, contours your calves, and removes the targeted fat. Vaser Liposuction represents a huge leap forward in the art of body contouring.
The Vaser method minimizes discomfort, maximizes results, and revolutionizes your calves!
Vaser is an acronym for Vibration Amplification of Sound Energy at Resonance. The ultrasound waves emitted by a Vaser device help break up fat surrounding your calves to prepare the area for treatment. The cannula vacuum tube then uses liquid and precise contouring maneuvers to shape your calf and slim your overall look.
The Benefits of Calf Liposuction
The specific benefits of your calf liposuction procedure will depend on your goals. Your medical team at Advanced Body Sculpting will discuss your desired outcome and set a strategy in place to accomplish this vision. Your satisfaction is our top priority.
Liposuction trims and sculpts your calves to address the bulges that bother you most. Beyond the obvious physical benefits of calf liposuction, the procedure also delivers increased confidence. You will look forward to showing off your slimmer, sleeker legs after achieving the calves you have always wanted.
Our satisfied clientele have shared their rave reviews with our staff and we appreciate every word.
After receiving calf liposuction, patients can wear their favorite shorts, skirts, or skinny jeans with pride. If you are curious about how liposuction for calves can benefit you, please call (303) 708-2943 and speak with one of our knowledgeable Denver staff members.
Ideal Candidates
If you are a healthy individual who is dissatisfied with the size or shape of your lower legs, then you could be the perfect candidate for calf liposuction. Stubborn fat is especially difficult to shed from your calves.
When diet and exercise don't provide the results you want, ask Advanced Body Sculpting for alternative options.
During your consultation, a trained aesthetic expert can assess your calves and determine if a minimally invasive liposuction procedure is a good choice for you.
Schedule Your Personal Consultation in Denver, CO.
For the best Colorado cosmetic surgery advice, look no further than Advanced Body Sculpting (ABS) Institute. During your private consultation, an attentive ABS representative can examine your calf region, listen to your concerns, and create a plan accordingly. You will have the opportunity to discuss treating multiple areas with liposuction. We want to turn your realistic goals into remarkable outcomes!
The ABS staff believes in open, honest communication. We want to hear from you, and we look forward to sharing our expertise. Please visit our Blog for the latest Denver liposuction news, trends, and disciplines.
Preparation for Calf Liposuction
During your comprehensive consultation, you will be given detailed preparation instructions. Please follow these prior to your calf liposuction appointment. Pick up any medications you may need after the surgery during this preparation period.
You should coordinate travel arrangements with a loved one because you cannot drive yourself home following the procedure.
Set up a recovery station where you can relax and recuperate after your liposuction of the calves. Follow your surgeon's advice regarding how to elevate your legs on pillows, for example, to assure a speedy recovery. Wear loose clothing on the day of your procedure to allow for comfort once the liposuction treatment is complete.
The Calves Liposuction Procedure
The exact nature of your calf procedure will depend on which type of liposuction you choose. If you and you surgeon opt for the Vaser method, then ultrasound waves will gently loosen the unwanted fat deposits on and around your calves. Your surgeon strategically places your incisions so they are almost impossible to see. Once the fat is softened, the cannula vacuums the fat cells from your calf area, contouring as it goes.
Please ask your ABS team if you want multiple liposuction procedures to be performed during the same session, and consult our Specials page to take advantage of our package rates.
Recovery
After your liposuction procedure, you will be fitted for compression stockings to cradle your calves. Please wear these compression garments consistently, except when you shower or bathe. Keep your calves covered for about three weeks following your surgery.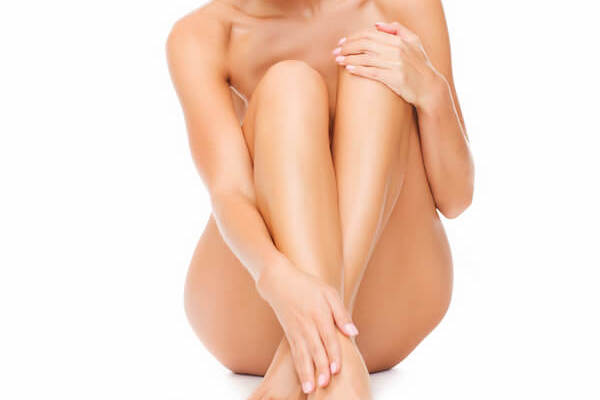 Drink plenty of fluids and eat light meals in the ensuing 48 hours. You can gradually progress to a regular, nutritious diet to promote optimal healing. If you experience significant discomfort or concerns contact ABS to discuss pain management options or to schedule a follow up appointment to monitor your healing.
Avoid strenuous activity and calf-centric exercises for 2-3 weeks. Keep the incision areas protected from the sun for at least 6 months. Everyone experiences the healing process differently. Every case is unique, so your recuperation will be specific to your calves and the type of liposuction procedure you receive.
Results
One week after your procedure, the doctor may recommend massaging the calves to increase circulation. Be sure to consult Advanced Body Sculpting Institute if you have any questions or concerns following your calf liposuction treatment.
The full effects of your calf liposuction may not appear for a few weeks.
You will experience moderate swelling, but this is natural and normal. Your calves also need some time to process the tumescent fluids that were administered during your procedure. If you opt for Vaser calf liposuction, less fluid is used and recovery times may be shorter. Cases will vary, but after about three to six months, you should start noticing dramatic results!
Complementary Procedures
Liposuction of the calves is a focused, specific procedure designed to rid you of unwanted fat reserves on your lower leg. If the region around your calf also displeases you, then you might want to consider knees and ankles treatment at Advanced Body Sculpting Institute.
If you want tight, toned legs, then one or more of the above procedures can be a great complement to calf liposuction. Contact our office staff to discuss which techniques are right for you!
Cost of Calf Liposuction in Denver
When you plan multiple aesthetic enhancements in advance, the benefits also multiply. You will enjoy a holistic improvement to your look by incorporating more than one procedure. At Advanced Body Sculpting Institute, we offer special pricing when you bundle your beautification! Please visit our specials page to see how much you can save on Liposuction Prices in Denver.
If you have questions about Financing your calf liposuction, our savvy staff is always willing to answer them. Please call (303) 708-8770 to connect with one of our many cosmetic care experts.
FAQ
Can I get liposuction on my ankles?
Yes, a calf liposuction procedure will contour your legs according to your specifications. If you are also carrying unwanted fat deposits on your ankles, the experienced team at Advanced Body Sculpting (ABS) Institute in Denver will help.
Is calf liposuction painful?
You will be given the appropriate anesthetic to minimize pain and keep you comfortable. To discuss your concerns before the day of a given procedure, please contact Advanced Body Sculpting at (303) 708-8770.

References
Tabbal, G.; Ahmad, J.; Lista, F., & Rohrich, R. J. (2013). Advances in Liposuction: Five Key Principles with Emphasis on Patient Safety and Outcomes. Plastic and Reconstructive Surgery – Global Open, 1(8). doi: 10.1097/GOX.0000000000000007.
Lillis, P. J. (1999). Liposuction of the Knees, Calves, and Ankles. Dermatologic Clinics, 17(4), 865-879.