Liposuction Technologies
Offered at our convenient location in Denver, CO
At the Advanced Body Sculpting Institute, our mission is to propel the advancement of liposuction technology and elevate the art form of body sculpting.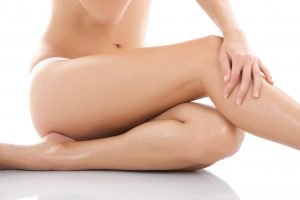 Liposuction and "body contouring" procedures are one of the most popular procedures performed around the world, but due to this popularity, there has been an influx of practitioners who are not necessarily up to speed on the most advanced tools and methodologies.
The Advanced Body Sculpting Institute's goal is to continue raising the standards and practices of the cosmetic industry and promulgate the latest technical and technological advancements.
Liposuction has evolved from its early days as a major surgical procedure. Thanks to modern liposuction technologies and practices, many of which were pioneered at the Advanced Body Sculpting Institute, the procedure can achieve beautiful, natural-looking results with a minimally-invasive outpatient treatment. Traditional liposuction methods have fallen out of favor as the art of body sculpting delivers sculpting that contour your body's natural anatomy, highlighting your natural beauty and assets.
Before and After Photos
Body Sculpting and Liposuction
With the continuing and increasingly rapid evolution of technology, the Advanced Body Sculpting Institute seeks to take advantage. The team at the ABS Institute have taken body sculpting treatments to new heights with the Institute's cutting-edge technological innovations.
The best liposculpture results are achieved when treatment is an intimate blend of technique, technology, and artistry.
For many individuals, dieting and exercise deliver limited results. Stubborn pockets of fat can remain even in otherwise perfectly healthy individuals. The fact of the matter is that the body cannot naturally remove fat cells (called adipocytes) on its own. The fat cells you are born with and gain in later life typically remain in your body permanently. Weight loss is the result of fat cell shrinkage. When adipocytes in the body reach maximum capacity, they naturally divide into additional adipocytes. Hence, it is much more difficult to lose than gain weight.
Although liposuction is never meant to be thought of as an alternative to weight loss and healthy living, it is the best tool for permanent removal of fat cells. It is safe and proven effective for achieving an overall decrease in the number of fat cells in the body. In many instances, individuals who undergo liposuction treatment find it easier to maintain and lose additional weight.
Liposuction Technologies
Liposuction in a general sense is a minimally-invasive surgical procedure where a thin, hollow tube is inserted via a small incision to remove fat tissue from a specified area of the body. Spearheaded by the leadership of the ABS Institute, liposuction has become so much more.
Four major types of liposuction
Ultrasound-assisted, VASER liposuction
Laser Assisted liposuction, SMARTLIPO
Tumescent Liposuction
Suction-assisted Liposuction
With modern liposuction techniques, fat reduction treatments have never been more capable. Stubborn fat deposits that do not respond to dieting or exercise can be permanently removed from many different areas of the body. Moreover, advanced fat sculpting treatments such as the VASER liposculpture and lipo selective technologies make it possible to achieve high-precision results.
Liposuction technologies share many characteristics and the overall aim of removing fat cells from the body, but they are far from created equal.
Liposuction can remove unwanted fat tissue from areas of the body such as:
Abdomen
Back
Bra Roll
Breasts
Calves
Cheeks
Flanks (love handles)

Hips
Inner Knees
Inner Thighs
Outer Thighs (Saddlebags)
Pubis
Submental (chin / gullet)
Upper Arms
VASER Liposuction
Like the ultra fine, chiseling tool of the sculptor, VASER liposuction offers unprecedented body molding precision.
VASER Liposuction is the pinnacle of liposuction and fat grafting technology. VASER Liposuction is a third generation ultrasound liposuction technology developed by Dr. John A. Millard, the founder of the Advanced Body Sculpting Institute, who has personally trained the skilled team at ABS Institute to master VASER liposculpting technologies and deliver patients with natural, superior results. Considered to be one of the most significant leaps forward in liposuction technology in the last 30 years, VASER Liposuction has revolutionized the world of body sculpting.
VASER is a "lipo-selective" technology, meaning that multiple layers of fat (upper, superficial and deep) are able to be safely and effectively treated. The combination of one, two, or three-ring ultrasound probes and the Vent-X aspirator technology reduce trauma to surrounding connective tissue and lymphatic structures during the fat suction phase. Compared to traditional suction-assisted liposuction, VASER is capable of removing more fat per area and target units of fat between muscle groups. The "Atraumatic cannula" improves safety outcomes and efficacy while the ultrasound waves trigger a "shrink wrapping" effect of the skin for contouring of small packets of fat.
Smart Lipo Triplex
Laser-assisted liposuction is another next-generation fat liposuction technology. Over the past two decades, since laser-assisted liposuction was first developed, multiple evolutions and advances of laser technology have culminated in the development of SmartLipo Triplex.
SmartLipo Triplex is the best in laser-assisted liposuction technology. With laser-assisted liposuction, adipose tissue is liquefied and removed with less damage to surrounding skin support structures. SmartLipo is another fat reduction technology that offers the dual-benefit of permanent fat-tissue removal simultaneously with skin tightening.
Tumescent Liposuction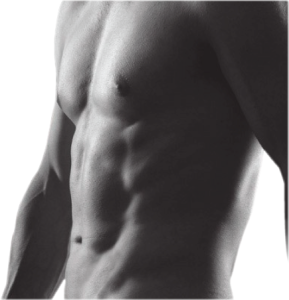 Tumescent liposuction, also known as the "wet" or "super-wet" liposuction techniques, is a foundational technique from which many other liposuction methods are derived. Tumescent liposuction describes the high volumes of local anesthetic-containing fluids that are injected locally to the treatment area. The anesthetic-containing fluids typically include lidocaine, epinephrine, and saline solution.
Injecting the blend of tumescent fluids triggers a swelling and firming reaction in the blood vessels and fat tissue. Lidocaine is an anesthetic that numbs pain while epinephrine constricts blood vessels to prevent blood loss. The combination is ideal because it eliminates the need for general anesthesia, allowing liposuction to be performed while a patient is fully-awake, resting comfortably and able to communicate.
Suction-assisted liposuction
Suction-assisted liposuction (SAL) was first developed in the 1970s and has remained basically unchanged since. Also known as "traditional" liposuction, the practice has mostly fallen out of favor as a complete treatment and may be limited in use to removal subdermal, deeper fat tissues.
While suction-assisted liposuction has been in widespread use and is an inexpensive technology, the cannulas typically designed for SAL are "non-specific" and do not offer the level of customization that comes with advanced liposuction techniques. The older designs of SAL cannulas also tend to "suck" or "rip" out fat tissues, which is a more traumatic process.
Ideal Candidates
Each liposuction technology offered by the Advanced Body Sculpting Institute has been vetted thoroughly. There is no single body sculpting technology that will be perfect for all situations, but rather each individual's case is examined carefully to determine the appropriate treatment, technology, or technique that will yield the best results. In both philosophy and practice, the ABS Institute's intention is to deliver tailored, precision sculpting that fits the natural highlights of the patient's anatomy.
Schedule a consultation with the master body sculptors of ABS Institute today and you will be on your way to your best, most beautiful self!