Liposuction Repair Procedure
Offered at our convenient location in Denver, CO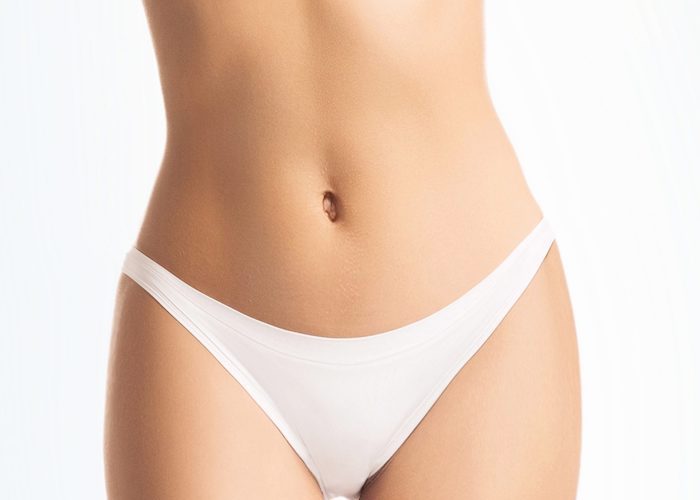 As cosmetic surgeries like liposuction continue to gain in popularity, the demand for revision treatments also increase.
When done incorrectly or with an inexperienced surgeon, liposuction procedures may cause skin irregularities or concavity. More often patients are displeased with their results and wish for a more significant or better contoured outcome.
A liposuction revision surgery will help correct any mistakes or unsatisfactory results caused by an initial liposuction treatment. At the Advanced Body Sculpting Institute, we strive to achieve your goals and help you feel confident and only recommend treatments that are appropriate for a patient's anatomy!
Whether it's a first-time liposuction procedure or the third, we are here to provide excellent results!
About Lipo Repair
Liposuction has greatly evolved since it was developed in the 1960s.
Liposuction is a procedure completed with a thin tube called a cannula and an aspirator (a suction device). Many improvements have been made and now patients have the option of a plethora of technologically advanced lipo treatments. However, as the treatment has grown in popularity, many surgeons have rushed in to fill the demand without the appropriate levels of experience or training.
At the Advanced Body Sculpting Institute, our top-ranked plastic surgeons are constantly improving upon our techniques and ensuring our practices are safe and effective. Our team of professionals will treat you with care and pay careful attention to the refinement you desire.
Liposuction repair specialists at the ABS Institute have the knowledge, training and expertise to help you achieve safe, natural appearing corrections.

Benefits of a Repair Procedure
There are many advantages to receiving a liposuction repair procedure. The main benefits are a peace of mind and a renewed self-confidence after correcting imperfections caused by an initial treatment.
It can take an emotional toll to have a cosmetic procedure not go the way you want.
As a team that prides itself on specializing in liposuction techniques, we offer state-of-the-art liposuction technology such as the cutting-edge Vaser liposuction treatment and staff who regularly perform multiple procedures every week. This weekly practice has helped us develop highly skilled methods of improving body contours and helping patients achieve their ideal body goals! 
A lipo revision treatment will help you gain the smooth contours and beautiful results you want!
Candidates
At the ABS Institute, great, affordable liposuction results are available to nearly everyone. If you have had a liposuction procedure and are unhappy with your results, you may be a great candidate for a revision procedure. To ensure a positive correction surgery, you will want to wait six months to a year after the previous procedure to look into a revision treatment. Once you are properly healed and your body has had plenty of time to adjust, a repair procedure can help achieve your optimal aesthetic!
Types of Liposuction
We pride ourselves on being top-ranked experts in the field of liposuction. We offer many techniques to help patients look and feel their best. Revision surgeries are delicate and we want to ensure we make strategic improvements that will result in natural-appearing contours. 
Some of the solutions we provide are:
Tumescent liposuction
Tumescent lipo is any type of liposuction that administers a formula of epinephrine, lidocaine, and saline to the treatment during the initial phases of surgery. This formula allows for the surgery to go smoothly and helps to reduce the recovery period. The epinephrine in the formula is a form of adrenaline and helps to constrict blood vessels. Lidocaine acts as a local anesthetic, removing the need for general anesthesia or sedative. The saline solution dilutes the products and is a healthy fluid to use in the body.
Tumescent liposuction helps to improve the quality and safety of your liposuction surgery.
This method will swell and firm fat in the area to be treated. This allows for fat to be removed easily without causing damage to surrounding tissues. When combined with other technologies, like ultrasound, the results are impressive!
Vaser Liposuction
Vaser is our preferred method of liposuction at ABS!
Vaser liposuction is a type of ultrasound-assisted liposuction. Vaser is a revolutionary method that uses sound waves to emulsify fat cells in tissues. On its own, Vaser liposuction is impressive, when combined with tumescent fluid it is transformational.
The technique is minimally invasive and helps to promote decreased swelling, blood loss, and bruising.
At treatment that combines Vaser lipo and tumescent fluid is the modern standard for liposuction. For liposuction repair treatments, Vaser will help correct previous flaws and smooth out your contours. In this procedure, tumescent fluid is injected into the predetermined area. Once it has taken effect, minuscule incisions are created through which a Vaser probe will be inserted. The sound waves that are emitted into the tumescent fluid will agitate the existing bubbles. The bubbles will fluctuate and gently detach fat cells from tissues, creating an emulsifying effect in the subcutaneous fat layer. Once detached, the cells will be removed with a suction device. This method will reduce fat stores and results in a localized "shrink wrapping" effect of the treated area.
The ABS institute uses a few different ultrasound probes, a one, two, three, four, and five-ring Vaser probe. The five-ring Vaser probe was developed by one of our surgeons to allow our patients to lose large amounts of fat effectively and quickly.
We are dedicated to innovation and providing our patients with incredible results!
SmartLipo – Laser-Assisted Liposuction
This is a form of laser liposuction. SmartLipo is FDA-approved and has had time to be tested and perfected by plastic surgery professionals. This method will optimize your results, helping to undo any imperfections. The treatment implements a laser fiber to strategically reduce fat.
Much like Vaser liposuction, this procedure boasts a short recovery period. The heat from the laser will coagulate blood vessels and help to reduce blood loss. However, Vaser is our preferred method of liposuction.
At The ABS Institute, we are focused on correcting your results and, with a shortened recovery period, help you see your best results quickly!
The Advanced Body Sculpting Institute Difference
Another way we provide a positive experience and will work hard to correct your previous lipo procedure is with our advanced viewing and imaging technologies.
Our advanced technologies and attention-to-detail make us stand out from other body sculpting offices. We are dedicated to achieving your goals and will use our advanced methods to plan a successful, healthy procedure.
Personalized Consultation with Denver's Best Liposuction Surgeons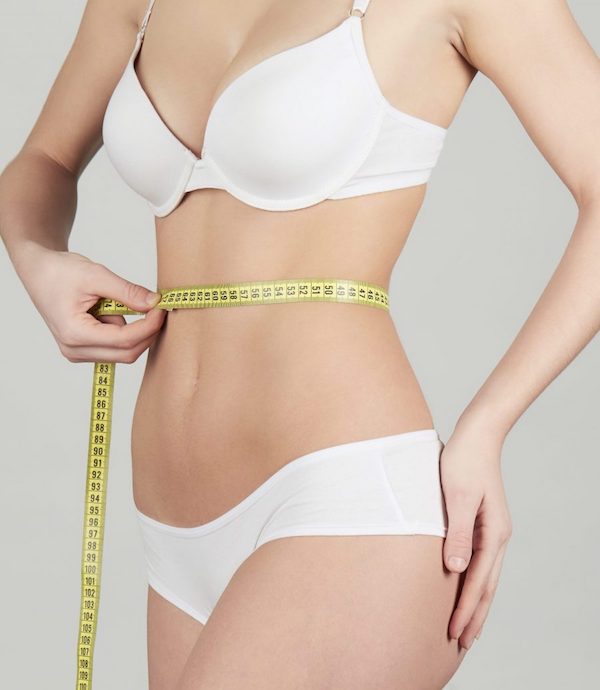 During your personal meeting with one of our specialists, you will have the opportunity to discuss your previous procedure and how it did not meet your body goals. Our specialist will listen attentively and examine the area in question. They will ask about the previous treatment, how long ago it was, your current medication, any allergies, and try to get a good understanding of your general health. This information will help them determine if a liposuction repair procedure is a healthy option for you.
The specialist will then walk you through the entire liposuction procedure, potential risks, and the expected outcome. They will likely show you liposuction revision before and after photos so you can develop expectations for the procedure. Before you leave, they will instruct you on how to prepare for your best procedure and recovery process.
Preparation for Liposuction Repair
You will need to pause smoking habits and avoid taking certain medications such as aspirin. These products affect blood circulation and we want you to have a very healthy procedure and recovery. For a positive experience, these products should stop being taken a few weeks before your corrective surgery.
The morning of your surgery, take a shower and dress in comfortable clothing that can be removed simply.
Prior to your surgery, be sure to pick-up necessary medications and arrange for rides. You will need a friend or family member to drive you to and from the appointment. You must have them to stay with you the first twenty-four of your recovery so they can help you get comfortable and rest.
Lipo Repair Procedure
When you arrive for your surgery, your treatment area will be cleaned and marked for surgery. The liposuction specialist will apply local anesthesia and, once the numbing effect has taken place, apply incisions.
Your choice of liposuction will be performed to help smooth out contours and correct the previous procedure.
Once completed, the incisions will be closed and bandaged. A compression garment will likely be applied as well. The procedure may take a few hours depending on the extent of revision needed.
Recovery
Your recovery experience may vary, but the ABS staff will be here to assist you at any time.
When you leave your appointment, the treated area will be swollen and sensitive. Any discomfort can be managed with prescribed medications. The compression garment will help reduce swelling and help your body adjust to its new and improved contours. The swelling will decrease in the following days and you should be able to return to work after a week.
It is advised that you avoid strenuous activity that can raise heart rate or stress incisions and be sure to get plenty of rest. A follow-up appointment several days after the surgery will help our team ensure you are healing properly and allow them to answer any questions or concerns you have entering into the recovery process.
Results
Improvements are usually immediately visible. Your outcome will only continue to improve as the weeks go by and your final result should set in after a few months! A healthy lifestyle and consistent weight should maintain your results for years to come!
Repair Liposuction Cost in Denver
Revision liposuction procedures will vary in cost between patients because they are a highly customizable procedure. Each patient will have a specific goal in mind and we will try our best to revise and improve the previous treatment.
If you are looking for a solution, search for "best liposuction near me" or, if you are in the Denver area, give us a call today at (303) 708-8770 so we can set up a consultation and start working towards your ideal goal today!