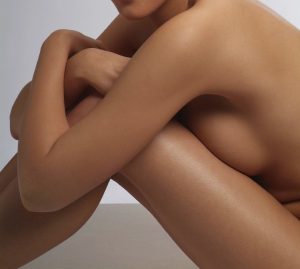 Liposuction is the most popular body contouring technique today.
This minimally invasive treatment has been around for decades. More recently, technological advances have allowed this simple technique to advance to a cutting-edge procedure that implements specific tools to assist in the safety and efficacy of the procedure.
Liposuction traditionally uses a cannula (thin hollow tube) and a suction device to remove fat cells from areas all over the body including the thighs, knees, banana roll, buttocks, love handles. Abdomen, back, chest, arms and even under the chin. Vaser liposuction has improved upon this technique and implements an ultrasonic device to help prepare the fat cells for removal. VASER stands for Vibration Amplification of Sound Energy at Resonance.
Vaser liposuction is one of our most popular treatments and we are frequently asked questions such as the ones listed below.
How much does Vaser liposuction cost?
Vaser lipo surgery can be applied to almost any area of the body. Due to the wide range of treatment areas as well as the patient's desired outcome, the cost of each procedure will reflect the customized aspects poured into it. Generally, the treatment will cost about $3000 per area. The 2nd area is 25% off, the 3rd area is 50% off, and there is an additional $1275 facility fee. We take your health into consideration to make sure you have a healthy and safe treatment. A personal consultation will get you started down the road to a slimmer and more defined appearance.
What is the difference between Vaser lipo and liposuction?
The main difference between Vaser lipo and traditional lipo are the tools used. Liposuction uses a cannula and aspirator to remove fat cells. In a traditional procedure, the cannula is moved back and forth vigorously in the treatment area. This movement dislodges fat cells and helps remove them in a uniform manner. With Vaser liposuction, the fat cells are dislodged from the healthy tissues prior to the insertion of the cannula.

Vaser liposuction is always paired with tumescent fluid which is a combination of lidocaine and saline. The fluid provides many benefits during and after lipo surgery. The first step of a Vaser lipo treatment is to administer the tumescent fluid. This fluid constricts blood vessels and swells the treatment area, allowing fat cells to be more accessible. The air bubbles in the fluid also create a benefit. When the fluid is administered to the treatment area, an ultrasonic probe will be used to emit sound waves. The ultrasonic waves will fluctuate the bubbles in the mixture, causing them to gently dislodge fat cells from the skin and muscles. The fluid combined with the ultrasonic device allow for purely fat removal, therefore there is less trauma to your healthy tissues.
What are the side effects of Vaser liposuction?
As with any surgery, there are side effects. During your consultation, we will go over any potential side effects with you and answer any questions you have about Vaser liposuction. Your personal consultation is a great time to voice any concerns you may have and learn all about the details involved with Vaser liposuction.
What is better, Vaser lipo or smart lipo?
Whether Vaser or SmartLipo are better for you will depend. Every person is different. Both Vaser and SmartLipo are excellent fat removal techniques that allow our patients to look and feel amazing. Vaser lipo uses ultrasonic technology whereas SmartLipo uses a laser fiber to emulsify fat cells prior to extraction.

One factor that will play a large part in which treatment is right for you will be the area you are improving. SmartLipo may be better for sculpting and perfecting small areas whereas Vaser lipo can be used in both small and moderately sized areas. The best way to discover which treatment is best for you will be to schedule a consultation. We will go over the different liposuction techniques we specialize in and recommend the best one for your body and ideal aesthetic.
Can Vaser Lipo tighten skin?
Yes! Vaser lipo is an excellent treatment because it removes fat and tightens the skin. Many patients are very pleased with their results because Vaser lipo got rid of unwanted fat as well as addressed dimpling and irregularity in the skin. For smooth and sexy results, Vaser liposuction is a great option!
How much fat can Vaser Lipo remove?
Vaser liposuction is not a weight-loss treatment, it is meant to contour the body. You will lose fat with the treatment but it will not be a significant amount. Some people may lose up to five pounds but this will differ between patients. The amount of fat available to be removed in the area will play a large part in how much can safely be removed. We want you to have impressive results while maintaining your health and will take steps to make sure you receive the care you need. Some fat is healthy and necessary. We will only remove fat that is not needed in the problem area.
Does Vaser Lipo get rid of cellulite?
Vaser can smooth out irregularities in the skin and help diminish cellulite. However, Vaser is a treatment designed to remove fat, not address cellulite. For patients who would like to get rid of large amounts of cellulite, we offer Cellulaze. Cellulite is common along the thighs and buttocks. Cellulaze will target these areas with laser technology. The heat from the laser emulsifies irregular pockets of fat and helps to restructure the adipose tissue that is part of the cause of cellulite. This treatment is a great addition to Vaser liposuction. For your best results, consider combining treatments and truly impact your appearance.
How long does Vaser lipo take?
A Vaser liposuction procedure may take up to an hour or longer. The length of the procedure will relate to the area(s) being sculpted. A smaller area like the chin may only take about an hour to sculpt whereas a larger area like the abdomen will require more time. We will inform you of the expected surgery length prior to your appointment.
How dangerous is liposuction?
Liposuction is not considered a dangerous procedure when performed by a board-certified surgeon. Our surgeons are well-experienced and specialize in liposuction. Every patient attends a personal consultation so they can learn about the liposuction process and what will be required of them to achieve a healthy outcome. This meeting also allows us to learn all about the patient, their health history, any existing conditions, and current lifestyle. This information is critical in determining if liposuction is a healthy surgery and should be pursued.
How much does it cost to get liposuction on your stomach?
Liposuction costs $3000 per area, 2nd area is 25% off, and 3rd area is 50% off. There is an additional $1275 facility fee. A cost breakdown will be gone over in your consultation so you are aware of the prices involved in treatment.
What is liposuction surgery?
Liposuction surgery is a body contouring technique that slims down fat cells in the subcutaneous fat level. This layer of fat is found between the skin and muscle. Subcutaneous fat is very difficult to slim down and is often resistant to workouts and dieting. Liposuction helps slim down subcutaneous fat and help improve muscle definition.
How long does it take to recover from liposuction?
The initial recovery from liposuction is about a week. However, the recovery timeline is different for every person. Some patients feel well enough to return to work after five days while others find they need longer than a week. There are a lot of factors that play into how much downtime you need – such as the areas treated and the nature of your job. Patients with a sedentary job are able to return much sooner than patients with a physically demanding job. We will provide you with a recovery timeline during your private meeting. Once you return to work, there is continued healing and recovery for several months.
Is liposuction worth the money?
We think so! Our patients are very happy with their results and are often amazed by how impactful slimming down one (or two) areas of their body is. For example, getting rid of a double chin will help you appear more fit and will enhance the symmetry and definition of your face. Liposuction is an impressive treatment that is helping our patients live their best life!
Which is better, CoolSculpting or liposuction?
The best treatment for you will relate to your health and desired goals. CoolSculpting is a non-invasive treatment that helps diminish unwanted fat stores. However, results take up to two months to be noticeable and patients often require multiple CoolSculpting appointments to get the results they want.

Liposuction on the other had targets unwanted fat stores and allows for controlled results. Your liposuction results are immediate and you only need one treatment! The best way to determine which treatment for you is to do some research and attend a consultation with one of our highly qualified surgeons to learn all about liposuction.
What prices do you offer on liposuction?
At the ABS Institute, we offer low prices for quality services. Many of our patients are interested in treated more than one area with liposuction. If you have more than one problem area and would like a comprehensive improvement in your appearance we start our pricing at $3000 per area. You can give our office a call to find out if we have any promotions going on! 

We believe everyone should be able to achieve their body goals and live their best life. Financing options are available to assist. Give our office a call today at (720) 709-1407 to learn more or schedule your liposuction consultation today.