Back VASER Liposuction
Offered at our convenient location in Denver, CO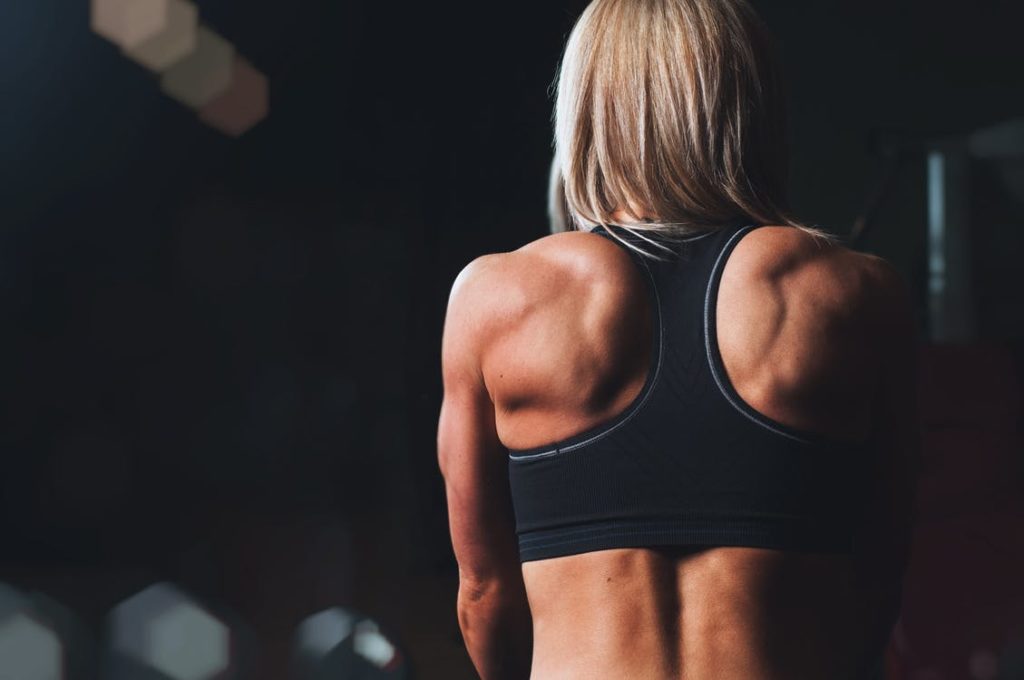 You can stand tall and hold your head high because your back is a source of strength and pride. Exercising and dieting can do wonders for your overall physique and health. But, the stubborn fat that accumulates in the most unflattering places can be a blow to your confidence.
Are bra rolls and back fat keeping you from flaunting your best self? Restore how you feel about yourself. Advanced Body Sculpting (ABS) Institute is here to help you get closer to the smoother, toned back you've always wanted! Our well-trained and skilled staff of Doctors, Nurses, and Coordinators can assist you on your body contouring journey. Back VASER Liposuction is a minimally invasive technique that can bring definition and evenness to your back. ABS Institute offers the most affordable and effective Back Liposuction in Denver!
About Back VASER Liposuction
VASER Liposuction is the combined art and science of surgically removing unwanted fat from areas of the body through small incisions. This leaves you with slimmer, smoother contours that can enhance your aesthetic.
VASER is an ultrasound-assisted liposuction method that is less invasive and more tolerable than traditional liposuction. This technology gently removes stubborn fat deposits, leaving you with the chiseled back you have wanted.
Back VASER Liposuction with ABS Institute can augment your trips to the gym and make those results shine through!
Back VASER Liposuction is a safe, effective method to rid your back of the fat that hinders you from feeling comfortable in your favorite tops or dresses. The rolls and bulges on your back can prevent you from showing off your hard work in the gym. Despite the time and effort spent on toning and sculpting your back, the results you are seeking just are not there.
Benefits
The benefits of Back VASER Liposuction are numerous. Patients who undergo Back VASER Liposuction with us report feeling more confident and fit. You can also realize the many benefits of Back VASER Liposuction for yourself when you come to ABS Institute!
Back Liposuction Benefits
Long-lasting results
Affordable, easy procedure
Smoother back contours
Better visualization of toned muscles
More sculpted back
Quick recovery
Minimal bruising
If you are looking to reap the benefits of back VASER liposuction yourself, contact ABS Institute today to schedule a private consultation!
Candidates
If you are an adult in good health who desires a more defined back, you may be a candidate for VASER liposuction with ABS Institute. You are close to your ideal weight and are having trouble with getting rid of stubborn back fat. To be an ideal candidate, you should have realistic expectations for Back Liposuction and what it can do for you.
If you are a candidate for Back VASER Liposuction in Denver, call (303) 708-8770 to schedule a consultation today.
Your Consultation
During a private consultation with one of our skilled coordinators, you will have the opportunity to discuss your Back Liposuction goals and have your questions addressed. We will inquire about your health and medical history to ensure there is nothing keeping you from being a candidate for Back Liposuction. The coordinator will then conduct an examination of your back and discuss next steps with you, including creating a customized treatment plan.
If your needs and goals would be better addressed with another procedure, your ABS medical team will inform you of their professional opinion.
Ready to learn more about Back VASER Liposuction? Contact ABS Institute to schedule your one-on-one consultation today with one of our knowledgeable staff members!
Preparation
To best prepare for your Back Liposuction procedure, it may be recommended that you not smoke nor drink alcohol prior to and after treatment. You may also be directed to stop or reduce certain medications. This is to ensure a safe and successful treatment. Any directives specific to your case will be discussed with you during your pre-operative evaluation.
Procedure
On the day of your Back Liposuction procedure, you will meet with one of our highly trained doctors to discuss your customized procedure plan. They will mark your back with a surgical marker, highlighting areas of focus for liposuction. Once in the operating room, tumescent fluid will be injected into the treatment area to ensure you remain comfortable during surgery.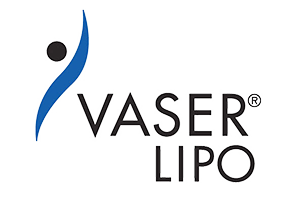 VASER Liposuction is an innovative technology that not only removes unwanted fat from the body, but also sculpts the treated areas. It utilizes ultrasound technology and involves minimal discomfort compared to traditional liposuction.
During your procedure, your doctor will make small incisions to insert a thin tube, called a cannula. The cannula emits ultrasound frequencies to break up the fat deposits. The cannula is attached to a suction apparatus that aspirates the loosened, unwanted fat. As the surgeon gently moves the cannula across the treatment areas, the tube suctions the fat while sculpting the contours of your back.
Recovery
Following VASER Liposuction for your back, you may need to wear a compression garment to minimize any swelling. You will need to have a trusted adult drive you home after your procedure. You may experience tenderness at the treatment sites after surgery. This is common and should subside within 3 weeks. During this time, you should avoid strenuous activity as your body heals to its new contours. Many patients report recovery as being easier than traditional liposuction.
Results
At Advanced Body Sculpting Institute, we employ state of the art techniques and technology to give you the results you will love. You can rest assured knowing the results of your VASER procedure are long-lasting and impressive. The ultrasound technology works to keep the skin taut as fat is removed, making the area smooth and even. Your newly sculpted back will reveal the muscles below, giving you a toned and defined appearance!
Our patients are ecstatic about their VASER Liposuction! Read what they had to say about their amazing experience with Advanced Body Sculpting Institute in Denver!
Back VASER Liposuction Pricing in Denver
Here at ABS, we want to be as transparent as possible. We offer the most affordable VASER Liposuction in Denver without compromising quality care. Advanced Body Sculpting Institute's prices are listed on our website and we offer specials and financing options to make your Liposculpture goals a reality. You can say goodbye to back fat and bra rolls for good at an amazing price!
The only way to receive an accurate quote or to assess your candidacy for Back VASER Liposuction is to attend a personal consultation with one of our skilled coordinators. Call us today!
FAQ
WHAT IS VASER LIPO?
VASER is a precise ultrasound-assisted liposuction technology. VASER is minimally invasive and requires less downtime compared to traditional liposuction. It gently removes unwanted fat while sculpting the body and helping skin retract. This provides smoother contours to give you the aesthetically pleasing results you are seeking. 
DOES VASER LIPO TIGHTEN SKIN?
VASER Liposuction is not a skin tightening treatment – it is a body contouring solution. Because VASER is a gentle procedure compared to traditional liposuction, the connective tissue under the skin remains intact. This aids in helping to retract the skin around your new contours. At Advanced Body Sculpting Institute, we use VASER with a skin tightening technique, as needed. The back is one area where we can use our technique to prevent loose skin after VASER.
HOW LONG DOES IT TAKE TO RECOVER FROM VASER LIPOSUCTION?
Each patient's healing and recovery process is unique to them. This will allow for variations in recovery time. In general, you may return back to work within a week and at 3 weeks are able to return to regular activity, as is tolerable for you. 
IS BACK VASER LIPOSUCTION PAINFUL?
Patients report that VASER Liposuction is more tolerable than traditional liposuction. Due to VASER's minimally-invasive and gentler approach, downtime, swelling, and discomfort are minimal. 
IS VASER LIPOSUCTION PERMANENT?
VASER Liposuction is a fat reduction technology that physically removes fat cells from the body. The results of your Back VASER Liposuction are long-lasting, barring any significant weight fluctuations. Although VASER removes fat from your body, this does not prevent you from gaining weight in the future. Fat cells swell and shrink as weight is gained and lost. The fat cells that are removed through VASER liposuction will not return and are gone for good! Maintaining a healthy lifestyle will ensure your best results for years to come!
Additional Resources
Solta Medical. (2018). VASERLipo. Retrieved from https://www.vaser.com
Hoyos, A. E. & Millard, J. A. (2007). VASER-Assisted High-Definition Liposculpture. Aesthetic Surgery Journal, 27(6), 594–604. https://doi.org/10.1016/j.asj.2007.08.007