EMSCULPT for the Abdomen
Offered at our convenient location in Denver, CO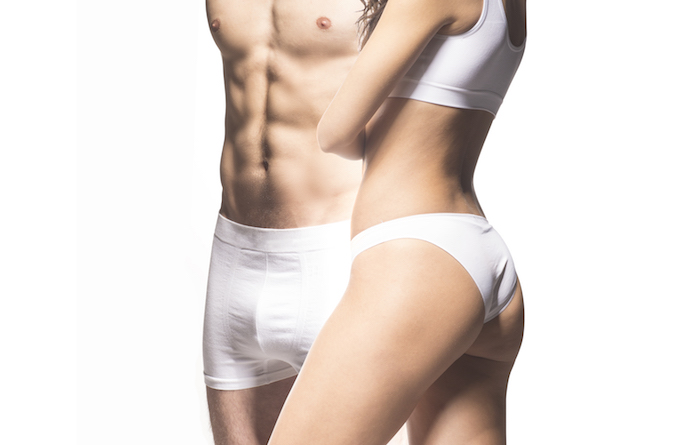 EMSCULPT is a non-surgical option for shaping the fat and muscle of the abdomen. It is effective for sculpting multiple areas throughout the body. EMSCULPT can be a cost-effective alternative to surgery for patients who are not able to commit to the rigors of more involved procedures.  
ABS Institute is one of Denver's leading medical practices when it comes to affordable body contouring. We use the latest tools and techniques to bring the best results to our Colorado community. Keep up with our blog for the latest updates on all the fine work we do.
Tighten Your Tummy with High-Tech EMSCULPT Treatments
Our body contouring treatments at Advanced Body Sculpting (ABS) Institute are the perfect aesthetic supplement to your healthy, active lifestyle. Your weekly reps at the gym can be assisted and enhanced with one of the latest advancements in non-invasive body contouring. EMSCULPT goes beyond just fat reduction. It shapes a solid foundation of muscle in your abdominal region so you can have that flat, washboard stomach much sooner than crunches and situps alone can provide. EMSCULPT employs high-intensity focused electromagnetic energy (HIFEM) to stimulate muscle contractions in the target area. These muscle contractions go beyond what anybody can accomplish with traditional abs exercises. EMSCULPT stimulates your muscles nearly 25,000 times in a single 30-minute session.[1] 
ABS Institute is proud to provide Denver with the most competitively priced body contouring procedures in Denver with our value-centric pricing model. If you're interested in learning more about our transformational procedures, contact us to schedule a free consultation. Call (303) 708-8770 to speak directly with one of our helpful representatives.
Benefits
EMSCULPT will benefit your belly by electronically augmenting the outcomes of your core workout routine. EMSCULPT empowers your body to burn fat as it would during your most intense cardio and pilates sessions. It does this by stimulating involuntary contractions in the abdominal muscles. The full muscle-building benefits of EMSCULPT can take four to six weeks to appear. This is much sooner than would will take for your gym results to manifest. People who are close to ideal body weight, shape and musculature will likely see the most rapid changes. 
Bonus Benefits for New Moms
Many women who have been pregnant suffer a common condition of the diastasis recti. As new mothers know, the diastasis recti are frequently strained and separated following a pregnancy. EMSCULPT can help reduce this condition by strengthening the abdominal muscles.[2]
Ideal Candidates
Ideal candidates for EMSCULPT of the abdomen are otherwise healthy individuals with a stable weight. They have realistic expectations for the procedure and they are prepared to commit to a hearty, lively lifestyle to support their results.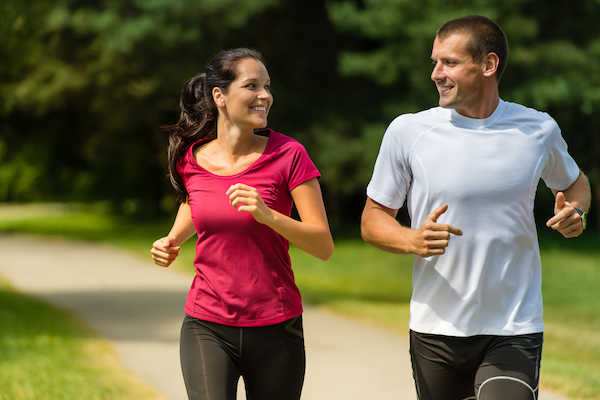 EMSCULPT is non-invasive. It presents an appealing alternative for those not yet ready for more involved, transformational surgery. It also requires minimal preparation and no downtime. You can be in and out of ABS Institute in under an hour. 
The electromagnetic nature of the Emscultpt procedure does place some physical limitations on qualified candidates, however. People with obesity and women who are pregnant should abstain from EMSCULPT. Similarly, people with epilepsy, and people who have metallic or electronic implants like an internal defibrillator, should avoid Emscult as it may cause unforeseen complications. 
Your Free Consultation with a Denver Body Shaping Expert
The Advanced Body Sculpting Institute is dedicated to bringing world-class aesthetic services to the people of our Denver, Colorado, community. And we bring it to you for the best prices in town. With our competitive costs, now every Coloradan is more capable of dictating the shape and choosing the contours of their lives. Dr. Zuhlke is our Lead Plastic Surgeon. Under his leadership, ABS Institute is guided by the highest ideals of Artistic Anatomy and Plastic Surgery.
But it all begins at your confidential consultation.
At your free consultation, our team will qualify your candidacy for EMSCULPT of the abdomen. We might also determine that another, analogous procedure could better serve your unique needs. Our scores of satisfied patients are surely pleased that their personal journeys brought them through the doors of ABS Institute. 
Contact us to schedule your free consultation at Advanced Body Sculpting Institute. Call (303) 708-8770 to get the conversation started.
Preparation & Procedure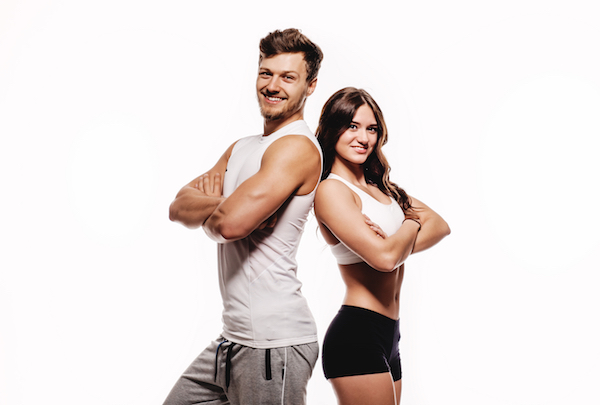 EMSCULPT is a smooth and straightforward procedure that requires only negligible preparation. The procedure itself, too, it fairly quick and painless. EMSCULPT is an electromagnetic device that compels the muscles in the target area to contract involuntarily many times per minute. The cumulative effect of EMSCULPT is a toned musculature in the target area, along with a corresponding reduction in fat. The results exceed what's possible with exercise alone.[3] The EMSCULPT experience itself, however, is quite low key and relaxed. You can take a nap or read during the procedure.
How long does the EMSCULPT treatment take?
The treatment only takes about 30 minutes. Some patients even choose to undergo EMSCULPT on the same day as their consultation. We're all about speed and efficiency at ABS Institute, so we're happy to fit you in for an EMSCULPT session at your earliest convenience. Since EMSCULPT is non-surgical and non-invasive, there is no downtime. You could schedule a treatment for your lunch break and return to work immediately after!
Recovery & Results
The non-invasive nature of EMSCULPT contributes to its acclaimed ease. It requires no downtime. Your treatment area will feel sore for a few days—similar to what one might feel after intense abdominal training. Allow your body time to recover and nurse your healing muscles as you would after any significant physical exertion.  
How Long Before You See Results from EMSCULPT?
You will begin seeing your results in about two weeks. As your muscles continue to recover and develop, these results will improve over a six month period. ABS Institute recommends that patients undergo a sequence of treatments to enhance the quality and duration of their outcomes.
How Much Does Abdominal EMSCULPT Cost In Denver?
ABS Insitute is pleased to offer customized services at a competitive cost. Our transparent pricing is an industry outlier. We believe in being clear and upfront with our patients about what they are likely to pay for their procedures. Believe it or not, such forthrightness is a rarity in the aesthetic space.
At your free consultation, our knowledgeable staff of medical professionals will work with you to determine the scope and sequence of your body contouring treatments. If you are an eligible candidate for EMSCULPT of the abdomen, we will schedule a series of sessions specifically devised to help you look and feel your best. Once we have plotted the course of your journey, we will quote you with an accurate cost estimate. 
Investigate our financing options to find a payment scheme you can manage. The ABS Institute specials page is always offering fresh opportunities for exclusive savings.
FAQ
What does EMSCULPT feel like?
There is no pain associated with EMSCULPT. Most patients describe a curious "pulling" sensation in the treatment area. The overall consensus is that an Emscuplt session is an enjoyable experience. Patients are encouraged to read, relax or stream their favorite show. Sessions last under an hour, so you will be on your way and going about your day in no time.  
How does EMSCULPT work?
EMSCULPT leverages electric energy to empower your results. Using high-intensity focused electromagnetic energy (HIFEM), the EMSCULPT device delivers electromagnetic pulses to the muscle tissue. EMSCULPT is able to stimulate contractions in targeted muscle groups without affecting the skin above those muscles. These supramaximal contractions trigger a process called lipolysis, which is essentially the body's way of breaking down and disposing of fat cells. 
Does EMSCULPT burn fat?
Indeed, EMSCULPT does both burn fat and build muscle. Employing its amazing HIFEM pulses, the electromagnetic energy causes the targeted muscle groups to contract involuntarily. Now you can supplement your work ethic with this high tech technique. Supramaximal muscle contractions activate more muscle fibers than do the contractions you'd achieve through normal exercise. To supply energy for so many muscle intense contractions, the neighboring fat cells break down in a process called lipolysis. Fat cells are damaged to the point where they die, and the body naturally eliminates them. This dual aspect of the treatment makes it very appealing to patients, particularly to people who are trying to achieve a body goal. 
References
Cook, J., & Pozner, J. N. (2020). Commentary on: Noninvasive Induction of Muscle Fiber Hypertrophy and Hyperplasia: Effects of High-Intensity Focused Electromagnetic Field Evaluated in an In-Vivo Porcine Model: A Pilot Study. Aesthetic Surgery Journal, 40(5), 575-576. doi:10.1093/asj/sjz314
Shridharani, S. M., & Tisch, G. M. (2020). Abstract 83. Plastic and Reconstructive Surgery – Global Open, 8, 54. doi:10.1097/01.gox.0000667392.94293.1e
Zachary, C. B., Burns, A. J., Pham, L. D., & Lozano, J. N. (2020). Clinical Study Demonstrates that Electromagnetic Muscle Stimulation Does Not Cause Injury to Fat Cells. Lasers in Surgery and Medicine. doi:10.1002/lsm.23259