EMSCULPT Buttocks
Offered at our convenient location in Denver, CO
EMSCULPT for the buttocks is an innovative body contouring treatment that helps sculpt your buttocks to your desired dimensions. Unlike other treatments, EMSCULPT helps build muscle.
Shape the Butt of Your Dreams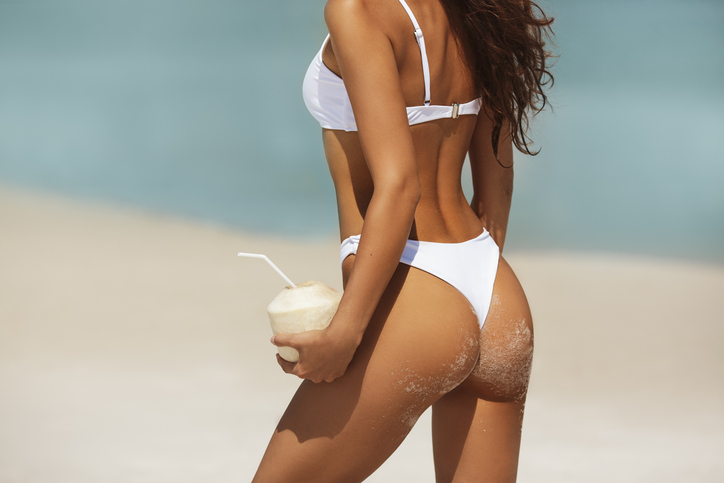 Achieving your ideal backside can become an annoying quest of starts and stops. Despite your best efforts in eating the right meals and working out on a regular basis, you might still have a flat or "pancake" butt. For many people, even a healthy pattern of lunges and squats cannot shape the buttocks to meet their aesthetic aspirations. Your efforts don't have to be in vain. Now, you can take advantage of game-changing technological advances. EMSCULPT treatments can help you shape that butt of your dreams.
The Advanced Body Sculpting (ABS) Institute, in the Denver metropolitan area, focuses on providing you with the latest advances in body contouring. With minimally invasive, non-surgical solutions, the ABS Institute helps you reach beyond the limits of diet and exercise to achieve the results you crave. Discover how EMSCULPT can enhance your silhouette and round your buttocks by reaching out to the ABS Institute.
You can schedule a consultation online or call our Denver office at (303) 708-8770.
About EMSCULPT in Denver, Colorado
A well-shaped buttocks has become an important aesthetic goal for many people. Yet, a curvaceous booty can often feel unattainable even with your best efforts. You might put in the hours at the gym and still not see the results you want.
EMSCULPT can help you achieve that supple shape you crave for your buttocks.
What Is EMSCULPT?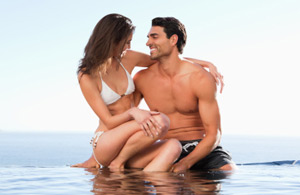 EMSCULPT uses an innovative approach that leverages high-intensity focused electromagnetic (HIFEM) energy to build your muscles. The HIFEM energy stimulates your muscles to contract. During just one session of EMSCULPT, you will experience about twenty thousand muscular contractions. The muscle tissue responds to this high-intensity interaction by remodeling its structure. It's impossible to voluntarily contract your muscles with this type of intensity. The result you notice is a more toned and defined body in the targeted region.
EMSCULPT is the first body sculpting procedure to activate your muscles. By using this targeted approach, you can accomplish a natural-looking butt lift without the need for surgery or implants.
Benefits
Minimally invasive
Natural-looking results
Fast recovery time
No surgery
Quick treatment sessions
16% increase in muscle mass
Am I a Good Candidate for EMSCULPT?
Women and men who maintain a healthy lifestyle with frequent exercise and a nutritious diet make good candidates for EMSCULPT. EMSCULPT is not a weight-loss procedure. It's a body sculpting procedure designed to seamlessly integrate with your healthy routine. You should be at or very close to your ideal body weight to receive the maximum benefits from EMSCULPT. Studies have found the treatment to be most effective on patients with a BMI between 18.5–24.9.[1] It's important to have realistic expectations. EMSCULPT can't give you an entirely new booty, but enhances the buttocks you already have.
Your Private Consultation with the ABS Institute
The ABS Institute specializes in artistic anatomy. We can refine your body with body sculpting and contouring procedures that maximize your natural beauty.
If you're ready to discover how EMSCULPT can help you attain the curvy booty you desire, schedule a consultation with the ABS Institute. To make the best recommendations for your situation, we want to get to know you and understand your aesthetic goals and expectations. During your consultation with the ABS Institute's body sculpting specialists, you should be prepared to discuss your medical history and ask any questions you have. If you want to learn more about how EMSCULPT can help you enhance your buttocks, contact Denver's body sculpting experts today. You can reach our office at (303) 708-8770 or you can schedule a consultation online.
Easy Preparation
It's easy to prepare for EMSCULPT. It's just like preparing for a workout. You just have to bring yourself in for treatment.
A Quick but Impactful Procedure
This process results in less soreness than you might expect from doing the equivalent of 20,000 squats.
The EMSCULPT process is very user-friendly. You'll come into the office and lie in a comfortable position. We'll apply the EMSCULPT applicators to your buttocks. Then, we'll turn on the machine. You can relax and let the machine do all the work. We start the machine on lower intensity and then work it up to high intensity. The machine will initiate three types of contractions, about 20,000 in total, during a 30-minute session. Your muscles will contract at 100%, a level that can't be obtained by voluntarily working out. An added benefit is the contractions will release the lactic acid build-up. Lactic acid build-up causes the soreness you feel after working out. The EMSCULPT contractions will release the lactic acid.
As a non-surgical procedure, EMSCULPT requires no anesthesia and no downtime for recovery. You can receive an EMSCULPT treatment during your lunch hour and still have time to pick up a smoothie or salad. Four treatments are usually recommended over a two week period to achieve optimal results.
Shapely Results
The results of EMSculpt must be seen to be believed. Without surgery, EMSCULPT can tighten your buttocks and bring out natural-looking curves.
Clinical studies have confirmed that EMSCULPT's unique technology increases the thickness of muscles.[2] EMSCULPT results in high levels of patient satisfaction and visible improvements.[3] For a preview of the attentive service we provide, browse through our patient reviews. We cherish every patient and love to hear back from them on how their cosmetic journey progresses.
Healthy Recovery
The EMSCULPT procedure aids in your natural recovery. By flushing the natural lactic acid build-up, you will feel more comfortable than you might expect after undergoing 20,000 contractions. You can expect to feel a little soreness, just like after an intense workout, but you won't need the downtime you'd require to recover after a surgical procedure.
Complementary Procedures
EMSCULPT offers the unique opportunity to sculpt your buttocks by building muscle. But you might want to complement this procedure with additional body contouring measures.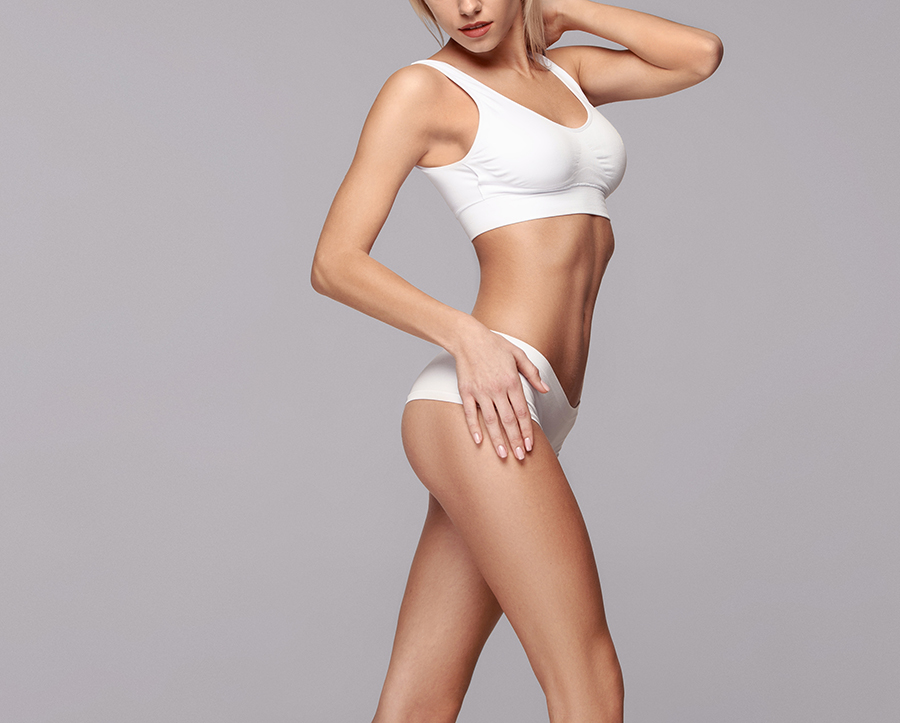 EMSculpt can also be very effective on the abdomen. It works the same way as EMSCULPT for the buttocks, but with an added benefit. EMSCULPT for the abdomen can decrease a diastasis, or the gap between large abdominal muscles that prevents a classic "six-pack" or "washboard" stomach from forming. Diastasis is common in women over 35, especially those who have given birth. It's also a common issue with men who have put on excess weight. Even if the weight is lost, the diastasis can persist. Severe diastasis recti might require a tummy tuck to completely resolve, but mild to moderate diastasis recti can be treated with EMSCULPT. EMSCULPT offers a solution for women and men by working the abdominal muscles in a way that can decrease or even, in some cases, eliminate the diastasis.
If you want a slightly more involved form of targeted fat reduction, you can check out our liposuction options. In addition to traditional liposuction, we offer some of the latest advances in liposuction technology including VASER and SmartLipo.
How Much Does EMSCULPT Cost in Denver?
At the ABS Institute, we are committed to bringing you affordable treatments and competitive pricing. Our four-session EMSCULPT package is currently on promotion for $3000. Other packages can be created if you require more or fewer sessions as determined by your consultation. Financing options are available to help you fund your EMSCULPT sessions in the most convenient way for you. You can also stay up to date on the latest specials we offer.
FAQ
Can EMSCULPT be used on darker skin?
Absolutely. EMSCULPT is approved for use on all skin types and textures. 
How long do EMSCULPT results last?
Muscles have to be used to remain fit. As such, the results of EMSCULPT will not last forever, but must be flexed to persist. Generally, the gains can be seen for about 6 months.  After that, we recommend one maintenance session every 4-6 months to maintain results.
Does EMSCULPT tighten the skin?
While not a skin tightening procedure per se, EMSCULPT activates your muscles in a unique way so the process can result in some skin tightening.
Can you lose weight with EMSCULPT?
EMSCULPT is a body sculpting technique, not a weight loss procedure. While you might lose a little throughout a four-session treatment, EMSCULPT is not designed for you to lose weight. 
References
Kinney, B. M., & Lozanova, P. (2018). High intensity focused electromagnetic therapy evaluated by magnetic resonance imaging: Safety and efficacy study of a dual tissue effect based non-invasive abdominal body shaping. Lasers in Surgery and Medicine, 51(1), 40-46. doi:10.1002/lsm.23024
Hoffmann, K., Soemantri, S., Hoffmann, K. et al. (2020). Body shaping with high-intensity focused electromagnetic technology. Journal für Ästhetische Chirurgie. 13, 64–69 https://doi.org/10.1007/s12631-020-00220-2
Jacob, C. I., & Paskova, K. (2018). Safety and efficacy of a novel high-intensity focused electromagnetic technology device for noninvasive abdominal body shaping. Journal of Cosmetic Dermatology, 17(5), 783-787. doi:10.1111/jocd.12779