Fat Transfer
Offered at our convenient location in Denver, CO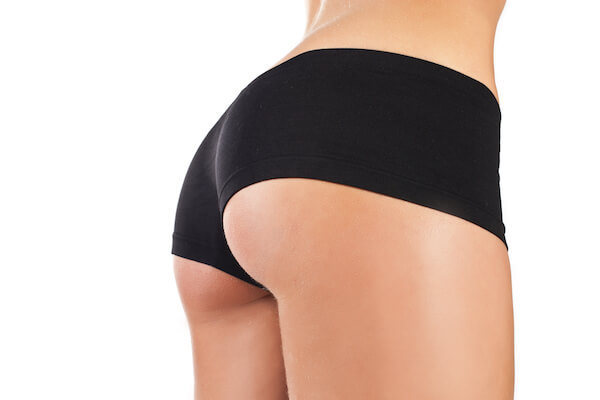 Do you struggle to obtain your ideal figure? Even if you are able to slim down parts of your body, you may still have a difficult time achieving the volume, curves, or smooth definition you want in other areas. In these cases, your own fat can benefit you more than you think!
If you have excess fat on your body and would like to improve the look of your buttocks, thighs, or really anywhere on the body, you are an excellent candidate for a Fat Transfer. Fat Transfer, as the name implies, transfers your own fat from one location of your body to another. Results look and feel natural, because they are!
The Advanced Body Sculpting Institute in Lone Tree, CO is dedicated to your safety and satisfaction. We transfer fat using the Wells Johnson High Volume Precision Auto-Graft system. This keeps the fat in a completely sterile, sealed environment from the moment it leaves the body to the moment of re-injection. There is no chance of an allergic reaction with a fat transfer at the ABS Institute. 
To learn more about what we can accomplish for you with fat transfer, contact us to schedule a private fat transfer consultation!
What is Fat Transfer?
Fat Transfer is a minimally-invasive FDA-approved body contouring surgery.
If you wish you had more volume, curve, or oomph to any part of your body, you can achieve your desired results with a fat transfer! Fat transfer collects fat from one place on the body and places it strategically in another area to improve the size, shape, and feel of your body contours. If you have divots or inconsistencies, fat transfer can fill and smooth them away. Because the fat is your own, the body accepts the transfer. Outcomes of fat transfer last for years!
Fat Transfer to Buttocks
Brazilian Butt Lift is the most well-known fat transfer procedure. To perform BBL, fat is gathered from a particular part of the body, purified, and injected throughout the buttocks to add volume, lift, and curvature.
Benefits of Fat Transfer
Improves the contours of almost anywhere on the body!
Slims down the donor site to improve figure overall
Results are soft and natural-feeling
Corrects divots, scarring, and uneven fat or tissue
No foreign objects! Results are all YOU
Safe procedure from start to finish
Treatment is custom-tailored to you and your desired results
Minimal downtime is needed
Candidates
Candidates for fat transfer should be in overall good health and have positive but realistic expectations for the outcomes of the procedure.
If you wish you could improve the shape or feel of a particular area of your body, you can, with a fat transfer! Ideal candidates for fat transfer wish they had smoother, more pronounced body contours and have excess fat on their body.
Fat transfer is best performed on individuals who have adequate excess fat on their bodies. If you have a low ratio of body fat, you may still be a good candidate for a fat transfer. Our highly skilled team will be able to assess your case and make a recommendation of what treatment they think will be best to achieve your desired result.
If you smoke, you will be asked to discontinue smoking at least two weeks prior to and two weeks following your procedure. Smoking can interfere with your body's ability to heal and accept your transferred fat.
Consultation
Considering a fat transfer? We will be happy to answer your questions during a private consultation at The Advanced Body Sculpting Institute. We will take the time to examine the area you would like to improve and assess your current health profile to make sure fat transfer is the right procedure option for you. Please share your current medication and supplement use at this time. Once we have a clear sense of your goals, we will work with you to create a fat transfer treatment plan that will deliver the right results for you and your body. 
How Do Fat Transfers Work?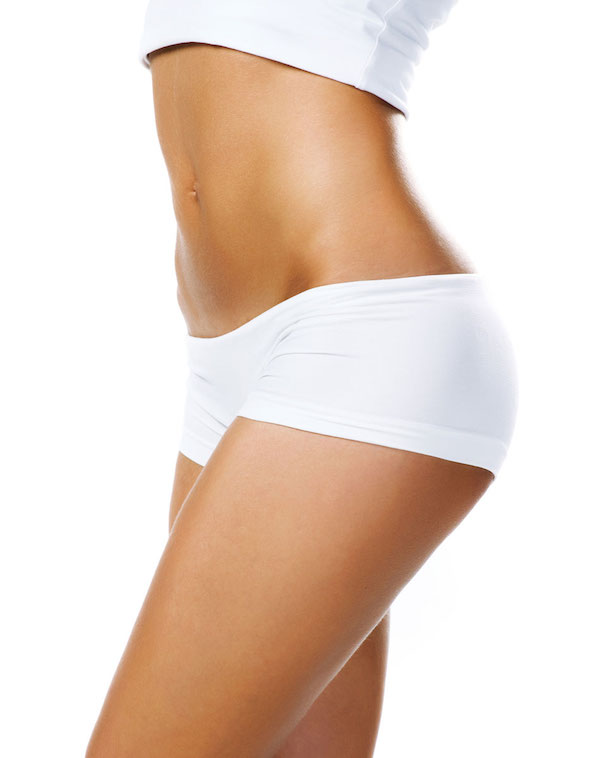 Fat transfer is performed in two steps. First, liposuction is performed to gather fat from a donor site on the body.
The stomach, lower back, and thighs are common fat donation sites. This step offers the dual benefit of slimming and sculpting the donor site, which often helps improve the overall body contour for a more flattering, comprehensive result.
In order to perform liposuction, tumescent fluid is first introduced into the donation site. The tumescent fluid contains a local anesthetic, as well as epinephrine, which will help constrict blood vessels and make the fat cells swell up. The fat is broken up with a thin hollow tube, known as a cannula. Patients have the option of breaking down their stubborn fat with a liposuction technology like VASER ultrasound or SmartLipo. The use of ultrasound waves or targeted laser energy will make fat removal more gentle and thorough.
The fat is then harvested and processed using the Wells Johnson High Volume Precision Auto-Graft System. The Wells Johnson Continuous Lumen Cannula, or CLC, gives your surgeon an ideal level of control as they strategically extract fat from your body. The CLC will harvest fat quickly at low pressure, putting less strain on the tissue. The Continuous Lumen Cannula is available in different sizes to accommodate your specific donation area.
Once the fat is collected, it immediately enters the HVP Auto-Graft system. The system will eliminate all unwanted elements, leaving only your purified fat that is ready to transfer.
An HVP injection cannula will connect directly to the Auto-Graft system to guarantee the fat remains in a sterile environment until injection. Your surgeon will be strategic so as to distribute your fat smoothly and evenly to achieve the desired result. With HVP, multiple injections are not needed.
You will be kept completely pain-free during your procedure with the help of local anesthesia and sedation with our PRO-NOX nitrous oxide system. This safe and effective pain-relieving method will help avoid nausea and other lasting side effects of general anesthesia. 
Recovery & Results
Depending on your treated area and the amount of fat transferred, you may be able to return to your usual schedule within a few days. If you underwent a more extensive fat transfer, such as a Brazilian Butt Lift, you will need to take seven to ten days off work to recover. You will receive personalized instructions to help you get a sense of what to do and what to expect over the weeks following your transfer.
Your treated area will likely be sore and swollen immediately after your procedure. The area may have an "overfilled" look, but this is normal. Your body will accept the results of your procedure with every passing week.
A touch-up round of fat transfer will continue to add volume and improve the shape of your result!
Due to the fact that the body re-absorbs roughly to 30% of the transferred fat, your surgeon will overfill the treatment area. We recommend waiting four to six months between your initial procedure and your fat transfer touch-up. This is when your final results will become apparent.
Results of fat transfer will last for the long-term! In order to see the most longevity from your results, maintain a balanced diet and active lifestyle.
FAQ
Does fat migrate after transfer?
Fat will not migrate. It will stay where we put it.
Can I sit after a fat transfer to the buttocks?
Yes, you can sit after Brazilian Butt Lift. Patients are advised to purchase a large pillow to sit on for up to six weeks after their transfer. If you will be seated for an extended period of time, change your position every twenty minutes. 
Is fat transfer safe?
When performed by board-certified surgeons like those at ABS, fat transfer is completely safe. Please share your health history and medication use with us during your consultation. This will guarantee your treatment plan is safe and appropriate for you.
What are the risks of fat transfer?
We want each of our patients to have a safe treatment that has been planned according to their health, goals and features. The risks of fat transfer will be discussed in-depth in your personal consultation.
What is a fat transfer?
A fat transfer will comprehensively improve your whole appearance. This is accomplished with liposuction and an injection of fat. The liposuction will slim down one area of your body where you have excess fat. This could be a bulge along your abdomen or fat bumps along your outer thighs. Liposuction will help smooth the contour of these areas and improve the overall symmetry of your body. The removed fat will be purified and re-injected into your desired area. Re-injection will improve the overall contours of your body and help areas look curvier or more defined.
Does fat transfer last?
Yes, fat transfer results last years! Our patients enjoy smooth curves and improved volume in treatment areas for a long time. It is very common for fat transfer patients to experience a boost in confidence after treatment! They feel more comfortable and often go on shopping sprees to buy clothes that hug their new curves and contours. If you are interested in a fat transfer, reach out to our office today!